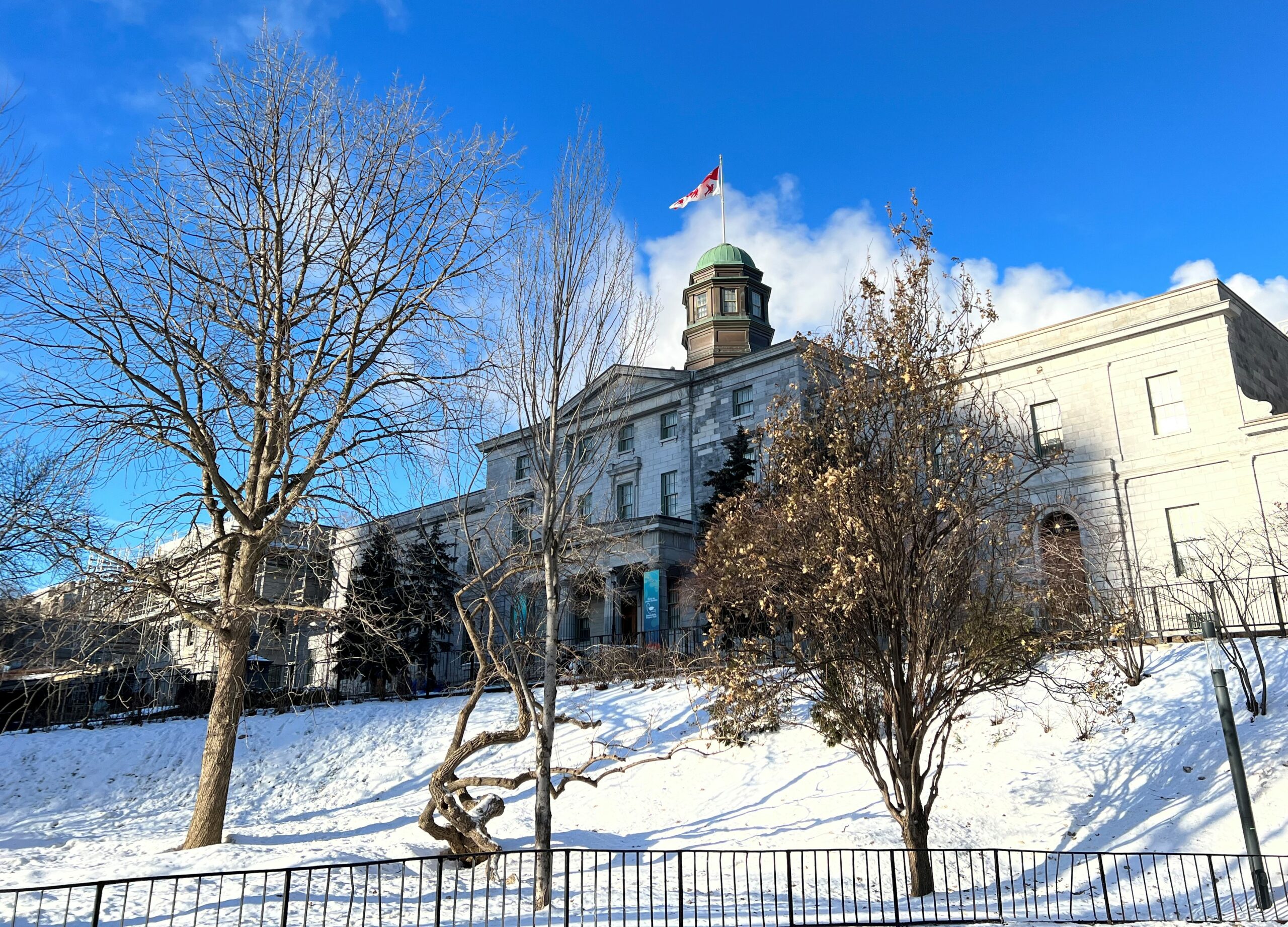 McGill has been named to the Montreal's Top Employers list for the 15th consecutive year. Compiled by the editors of Canada's Top 100 Employers, the list features the employers in Greater Montreal that lead their industries in offering exceptional places to work. This year's winners were announced recently in a special magazine insert in the Montreal Gazette. 
For Diana Dutton, Associate Vice-Principal, Human Resources, the key to the University's success is commitment – employee commitment to McGill and McGill's commitment to employees. 
"Our employees are the backbone of the University. They bring a richness and variety of skillsets, passion and ideas to their work that is truly impressive," said Diana Dutton., "McGill as an employer has put in place a range of benefits and programs to support the diverse group of individuals who make up our staff community, from those who have just joined, to those who have been here steadfastly for many years." 
Wide-ranging employee benefits 
The University earned praise for a wide-range of employee benefits, including generous vacation plans; flexible work arrangements; and, as highlighted by the Top Employers list, a commitment to equity, diversity, and inclusion.  
"McGill University maintains an action plan to address anti-black racism and is committed to increasing the representation and career opportunities for Black administrative and support staff as well as tenure-track or tenured professors (with targets for 2025 and 2032)," read the citation. 
Top Employers also highlighted McGill's family-friendly benefits, from maternity leave top-up payments for new mothers to parental top-up for adoptive parents. Additionally, employees have the option to extend their leave to an unpaid leave of absence and may take advantage of onsite daycare at McGill's main campus, which just celebrated its 50th anniversary.
Montreal employers are evaluated using eight criteria: physical workplace; work atmosphere and social; health, financial and family benefits; vacation and time off; employee communications; performance management; training and skills development; and community involvement. The list compares employers to other organizations in their field to determine which offer the most progressive and forward-thinking programs.