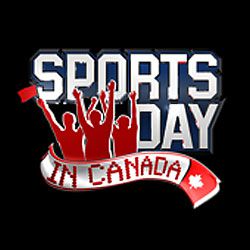 By Earl Zukerman
The McGill Martlets and Queen's Gaels, two of the oldest women's basketball teams in Canada, will kick of the 2010-11 campaign with a preseason game that will be televised live on CBC in Kingston, Ont., Saturday afternoon (Sept. 18 at 4 p.m.). Admission to the contest will be free of charge.
This will be the first time in Canadian Interuniversity Sport history, outside of the national championship tourney, that a CIS women's hoops game will be televised coast-to-coast. It will also be the first-ever telecast of McGill women's basketball. The event is part of the inaugural "Sports Day in Canada", a national celebration of sport, from grassroots to high-performance levels, in communities across the country. The CBC will produce a six-hour broadcast, which will also feature the ITU triathlon world championships (women's final) and the 2010 Canadian men's rugby championship, along with other features and vignettes, culminating with the McGill-Queen's match-up.
This season will mark the centennial of women's basketball at Queen's, while the Martlets will be celebrating the 112th anniversary of hoops being played by women on the McGill campus, dating back to 1899, when Royal Victoria College was originally the women's college of McGill, where female students both lived and studied.
"The opening of RVC brought with it a new era to gymnastics and athletics for the girl students at McGill," states an article published the 1901 Old McGill school yearbook.
"The gymnasium game of basket-ball has been enthusiastically taken up by the girls and bids fair to occupy as high a place in their conversations and affections as football does in those of their brothers. Several invincible teams have been formed and so diligently are they practicing that, ere the year is gone, the College will doubtless possess more than one team confident enough to challenge Vassar, Wellesley or any other American college."
The "Sports Day in Canada" broadcast will feature local sporting events from communities across the country – Paralympic sports in Richmond, B.C.; swimming in Calgary, basketball in Kingston, football in Halifax, dragon boat racing in Montreal and rugby in St. John's, NF.
The events will be unified by CBC national sports anchor Scott Russell, who will broadcast live segments from the new state-of-the-art Athletics and Recreation Centre on the Queen's campus beginning at 12 noon (EDT). "Sports Day in Canada" will tour the country throughout the day and showcase a number of amateur sports in Kingston.
The event is presented by CBC Sports, ParticipACTION and True Sport. It is guided by a committee of national sporting organizations and their networks of coaches, athletes and enthusiasts across the country. It's an opportunity for all Canadians to celebrate the power of sport to build community, fortify our national spirit and facilitate healthy, active living.
As part of "Sports Day in Canada", all Canadians are being encouraged to dig out their favourite jersey, team or club uniform and wear it proudly to school, work or play for the first-ever "Jersey Day" on Friday (Sept. 17).
For more information, visist: www.cbcsports.ca/sportsday