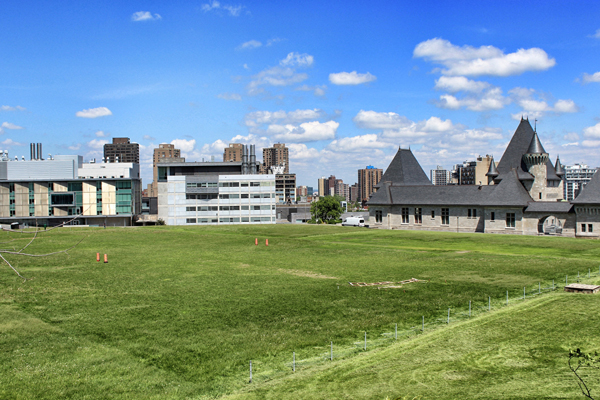 Montreal in the summer is a festival of festivals. The Jazz Festival, the Just for Laughs Festival, a host of film festivals and, of course, the ubiquitous construction festival. Include a new addition to the latter – a major overhaul of the McTavish Reservoir. Work started on June 9 and is slated for completion in December of this year.
Built in the 1940s, the subterranean concrete Reservoir serves a number of other reservoirs and indirectly supplies fresh water to over 500,000 people. The 22,000-square-meter Reservoir is bordered by Doctor Penfield, Pine and McTavish streets.
The City of Montreal is upgrading the membrane of the Reservoir's roof because, at more than 60 years old, it is nearing the end of its utility.
The work will consist of removing the surface layer, installing a watertight membrane, as well as a permanent leak detection system. A number of other operations on the Reservoir will be carried out as well, including the installation of a new water drainage system.
Work at the site will take place Monday – Friday, from 7 a.m. – 5 p.m. Once this project is finished in December 2014, the borough of Ville-Marie will begin to redevelop the sports grounds.
Rutherford Park will be closed and secured for the duration of construction and the redevelopment to follow. There will be no access to the grounds either for pedestrians or sporting activities until some time in 2016.
Operations will be carried out on the Reservoir grounds and will not cause any traffic obstructions. However, to ensure safety when heavy vehicles are in transit, a traffic controller will be posted at the worksite.
While the work operations are under way, certain restrictions will be in force on nearby streets. Access to homes, commercial establishments and institutions will be maintained at all times.
No water shut-offs are expected while the work is being carried out.