Pioneering work to advance genomics and precision health treatments at the Research Institute of the McGill University Health Centre (RI-MUHC) has been rewarded by Génome Québec. Dr. Nada Jabado and Dr. Ruth Sapir-Pichhadze, the RI-MUHC scientists who received the reward, were among the winners of a nation-wide competition emphasizing precision treatments in genomics.
Brain cancer: Improving the chances of survival and the quality of life for children
Dr. Jabado's work investigating brain cancer in children received $13 million in funding after emerging as one of the four winning projects in Quebec in Genome Canada's 2017 Large-Scale Applied Research Project Competition Genomics and Precision Health. A total of $58 million was distributed to projects across the province.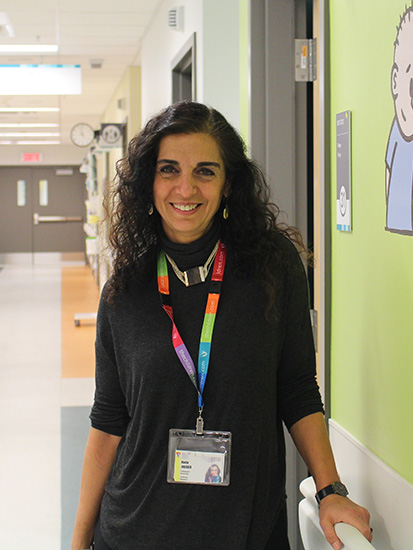 "These major investments see Quebec established as a centre of innovation that will provide a major benefit to Quebec patients, who will have access to the best health care thanks to this technology. Congratulations to the winning teams who are ensuring genomics will be more accessible to citizens and the larger population than ever before," says Génome Québec President and CEO Daniel Coderre.
Dr. Jabado's team from the Child Health and Human Development Program at the RI-MUHC were rewarded for their personalized therapy approach to childhood brain cancer, which is the leading cause of cancer-related deaths among children under age 20. The team – led by Dr. Jabado alongside colleagues Dr. Jacek Majewski (McGill University/RI-MUHC) and Dr. Michael Taylor (SickKids) – has fast-tracked treatments targeting specific genetic alterations at diagnosis.
"Brain cancer remains a lethal and disabling disease. As researchers we have to pursue our efforts in finding innovative ways to improve survival and quality of life for children and young adults, during and after treatment," says Dr. Jabado, a pediatric hemato-oncologist at the Montreal Children's Hospital of the MUHC and a professor of Medicine at McGill University.
Building on their track record of cutting-edge research, the team will use innovative technologies to study the genetics of brain tumours down to investigations at the single-cell level. Their aim is to uncover new alterations in the genetic makeup of these tumours and identify specific vulnerabilities that may be targets for therapy. They will continue working closely with other clinician-scientists, healthcare providers, and policy makers to provide more rapid bedside treatment – bridging the gap between bench and clinic – with the ultimate goal of improving overall survival and the quality of life for children and young adults diagnosed with brain cancer.
Preventing rejection and loss of kidney transplants
Dr. Ruth Sapir-Pichhadze, meanwhile, is a principal co-scientist on a $9.7 million project led by the University of British Columbia using genomic technologies to reduce the risk of antibody-mediated rejection (AMR).  AMR causes premature loss of the transplant kidney in as many as 30 per cent of transplant recipients, prompting a return to dialysis and – often – early death. Dr. Sapir-Pichhadze's team at the RI-MUHC's Centre for Outcomes Research and Evaluation focus their efforts on improving the matching of donors and recipients, exploring a more personalized drug treatment, and establishing better engagement with patients and stakeholders. The study hopes to reduce healthcare burden and costs, improve survival rates and quality of life, and improve care for major chronic disease in Canada.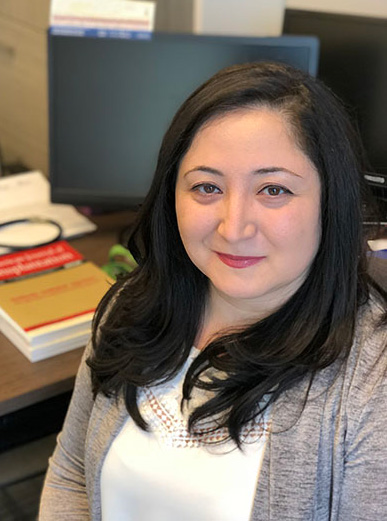 "The use of a multi-faceted approach that optimizes donor and recipient compatibility speaks to the strength of our program as it mitigates the risk of rejection by tapering surveillance and treatment to individual patient needs. Importantly, we actively engage patients and stakeholders," says Dr. Sapir-Pichhadze, a scientist from the Metabolic Disorders and Complications Program at the RI-MUHC. She is also an assistant professor of Medicine for the Division of Nephrology and Multi-Organ Transplant Program at McGill University. ­
"We are very proud and excited to be supporting these two very forward looking research teams who are strongly patient oriented and are using cutting-edge science to improve care. This is the very essence of what we are aiming for at the RI-MUHC," says Dr. Bruce Mazer, executive director and chief scientific officer of the Research Institute of the MUHC (Interim).
Professor Bartha Maria Knoppers, a Canada Research Chair in Law and Medicine and director of the Centre of Genomics and Policy at McGill's Faculty of Medicine, and her colleagues were also awarded $ 4 million to assess the genetic counselling issues associated with the clinical use of diagnostic whole genome or exome sequencing.
The work of Dr. Jabado and Dr. Sapir-Pichhadze is among 15 new genomics and precision health projects receiving investment of approximately $162 million from Genome Canada, in collaboration with the Canadian Institutes for Health Research and project co-funding partners such as Génome Quebec and Genome British Columbia. These projects – spanning multiple disease areas – demonstrate how genomics-based research can contribute to a more evidence-based approach to health and thereby improve health outcomes for patients, as well as enhance the cost-effectiveness of Canada's healthcare system.
Watch the video below produced by Génome Québec presenting the four winning projects in Quebec.