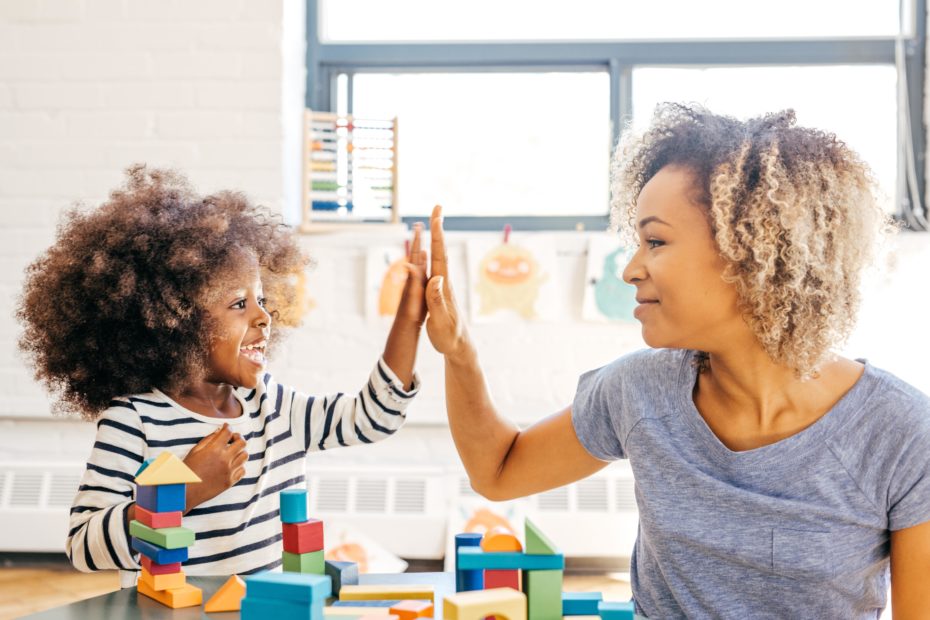 When you buy a new car, camera or computer, it makes sense to consult the owner's manual. Sometimes nothing more than a thin booklet, these guides, nonetheless, contain vital information on how to install, use and keep products running smoothly.
Unfortunately, children don't come with manuals. No user guide. No troubleshooting section. No toll-free technical support number.
Enter McGill's Effective Parenting public lecture series. Beginning on April 9, informative four-week series features McGill Educational Psychology professors discussing topics of concern for parents, guardians and grandparents in a fast-paced world and digital age. Held every Tuesday, the two-hour sessions will feature experts on issues such as sleep, anxiety, bilingualism and the risk of suicide. Each lecture will be followed by a question and answer period.
"Today's parents have many questions concerning their children's development, specific issues related to technology, learning difficulties, behavioural difficulties, social problems, etc.," says Professor Jeffery Derevensky, James McGill Professor and Director of Clinical Training, School/Applied Child Psychology; and Chair, Educational & Counselling Psychology. "Our professionals are helping translate research and best practices for parents and answer their many questions."
Addressing important parenting issues
The first incarnation of the program was initiated by Prof. Derevensky in the 1980s. Called Ready Set Go, the program was designed to help parents of young preschool children better understand their children's developmental, social and emotional needs. "It was clear that parents of children of all ages wanted more information on how to be more 'effective parents,'" says Prof. Derevensky. The program was such a success that it evolved into an annual parenting conference that, at its peak, drew over 500 parents.
Following a hiatus, the initiative was resurrected in the form of parenting workshops over a 4 – 5-week period. Led by McGill experts, the workshops cover a broad range of topics of interest to parents of children of all ages. "This is a way for the Dept. of Educational Counselling Psychology, the Faculty of Education and McGill to reach out to address important issues within the wider Montreal community," says Prof. Derevensky.
Here is a schedule of this year's public lecture series:
April 9
Sleeping through the night: From expectations to reality!
Dr. Marie-Hélène Pennestri, Assistant Professor in the Department of Educational and Counselling Psychology
Having a baby is a joyful moment, but it is also described as one of the most challenging transitions in life. While new parents learn to adapt to their new roles they also face physical challenges associated with their infant's sleep. Unsurprisingly, sleep concerns are one of the most common reasons for medical consultation during the perinatal period, even in non-clinical populations. Consolidated sleep (sleeping through the night) is typically considered a developmental process that is achieved at around 6 months of age… however, this milestone is not always reached.
The first part of Dr. Pennestri's, presentation will focus on the development of the sleep-wake cycle in infants and will describe the importance of culture, values and parental expectations in sleep-related parental behaviours.
The second part of the presentation will describe the evolution of the sleep-wake cycle in toddlers, pre-schoolers and school-aged children. Healthy sleep routines will be reviewed, and possible interventions will be presented, in a developmental perspective.
April 16
Moving from worry to mastery: Identifying parenting behaviours that are associated with childhood anxiety
Dr. Tina Montreuil, Assistant Professor, Department of Educational and Counselling Psychology
Dr. Montreuil's presentation will shed light on some common misconceptions surrounding child/adolescent mental health issues. Furthermore, the presentation will cover important topics such as the importance of parental emotion regulation skills, emotional self-care, and parental reaction to their children's emotional expression (i.e., parental emotion socialization), and how these contribute to the development and maintenance of anxiety-related difficulties in their children.
The aim of the presentation is to provide parents with greater knowledge and strategies that will ultimately seek to help them move away from "worry" toward "mastery" in helping their children overcome their battle with anxiety.
April 23
The science of bilingualism: Implications for your child's development, learning, and education
Dr. Gigi Luk, Associate Professor, Department of Educational and Counselling Psychology
In our increasingly globalized society, bilingualism has become a norm rather than an exception. In this talk, Dr. Luk will share research on bilingual child development, beginning with seeing bilingualism as a life experience. Then Dr. Luk will introduce factors that promotes the use of multiple languages at home, language development in bilingual children, and brain changes that are associated with bilingual language acquisition in adolescents and adults. The talk will end with the message that childhood bilingualism is shaped by the social ecology constructed by adults in the community.
April 30
Understanding suicidal risk among children and adolescents
Dr. Marie-Claude Geoffroy, assistant professor, Dept. of Educational and Counselling Psychology
The teenage years can be a stressful time for many children and their parents. High-profile suicides in the headlines may leave parents with questions and concerns, such as 'Is my teen at risk for suicide?' 'How can I spot red flags and differentiate warning signs from typical teen behaviours?' 'What are the common causes of teen suicide?'  and 'How should I talk to my teens about suicide?'
Dr. Geoffroy's presentation will improve suicide awareness and knowledge, and skills towards suicide prevention by examining the following:
The statistics surrounding suicide, suicidal ideation, suicide attempts and self-harm in children and adolescents
Common causes for suicide and its relation to bullying, social media, sexual questioning, and mental health
How to recognize the signs of a crisis and when to find immediate help
How to engage communication with your teens
Evidenced-based skills to help your teen manage his/her suicidal thoughts
Effective Parenting 2019; April 9 – 30, Tuesday evenings from 6:30 – 8:30 pm; McIntyre Medical Building (3655 Promenade Sir William Osler). Cost: $80 – Includes all dates, $60 – Senior rate, includes all dates. Consult the website for more information and to register. For any questions, please contact Arlene Doheny at 514-398-1391