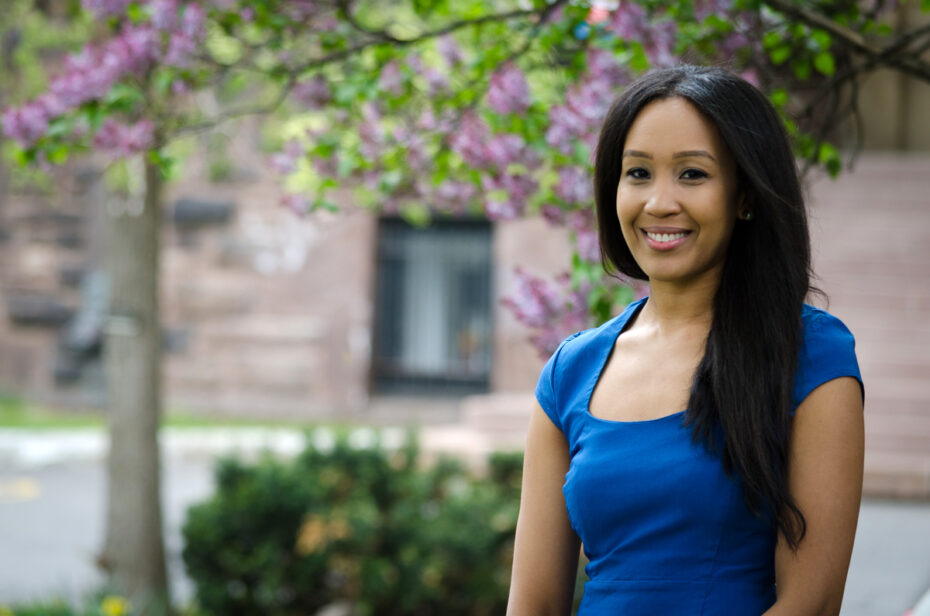 The Faculty of Law has announced the appointment of Kimberly Lee-Louis, BCL/LLB'13, as the inaugural Assistant Dean (Inclusion – Black and Indigenous Flourishing).
Lee-Louis will play a leadership role in the Faculty of Law's collective efforts towards recruiting and supporting Black and Indigenous law students. Reporting to the Dean, she will collaborate with academic and administrative staff and students to advance and implement McGill's Action Plan to Address Anti-Black Racism 2020-2025 and McGill's Equity, Diversity & Inclusion (EDI) Strategic Plan 2020-2025 within the Faculty of Law and in our surrounding communities.
Lee-Louis' background bridges education, public interest and social services. Passionate about empowering others and student achievement, she has worked as an educator with Inuit youth in Nunavik, as well as for the provincial health and social services department (CIUSSS) and the English Montreal School Board, where she supported at-risk youth. She has worked as a specialist in course content and consultant at Dawson College and the Kativik School Board in Nunavik.
Lee-Louis will bring significant experience in community organizing to her role, having served on the board of directors for Concordia's Centre for Gender Advocacy and the Women's Mosque of Canada, as well as offering tutoring services for the Native Women's Shelter of Montreal.
In addition to her McGill Law degrees, she holds an Honours Bachelor's degree in social work with a specialization in Indigenous and Native American social work from Laurentian University and an Immigration Consulting Diploma from LaSalle College.
"Kim Lee-Louis' extensive experience working with youth and members of equity-seeking groups, as well as her education in law and beyond, positions her beautifully to provide thoughtful, dedicated support to our Black and Indigenous law students," said Law Dean Robert Leckey. "I am grateful to Professor Adelle Blackett and Assistant Dean (Admissions) Andra Syvänen for their thoughtful and consultative prior work in conceiving this position and to Provost and Vice-Principal (Academic) Christopher Manfredi for his support in establishing it."