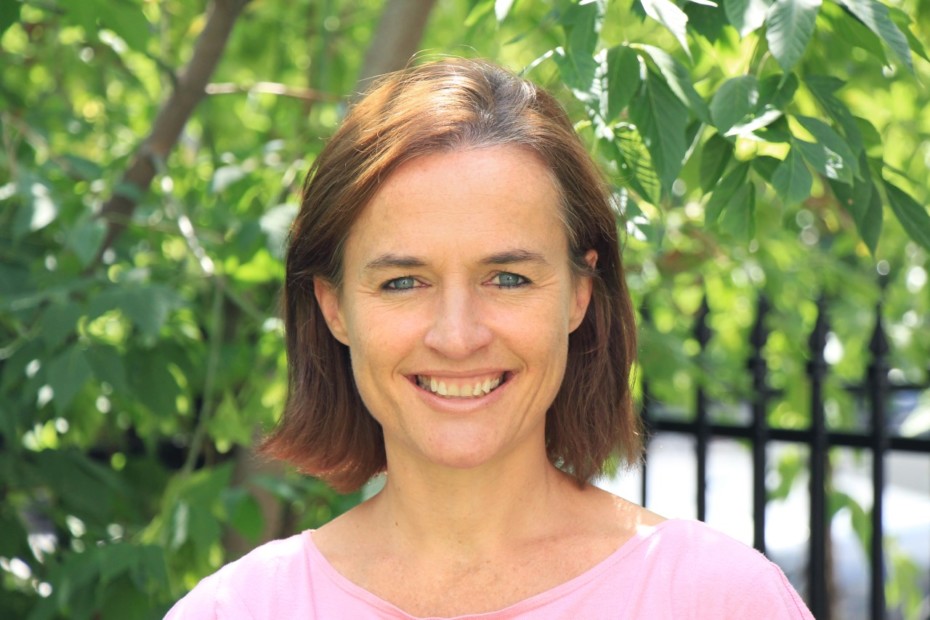 Kate Arthur, a current McGill-HEC Montréal EMBA participant, has been named the  VISA Entrepreneur / Innovation Leader of the Year 2019. Arthur, a recipient of a non-profit sector Scholarship from EMBA, is the Founder and CEO of Kids Code Jeunesse, a Canadian, bilingual, charity  determined to give every Canadian child access to digital skills education. She won the award ahead of 15 other shortlisted leaders in the banking and AI industries. The Digital Finance Institute announced the 2019 winners of the 5th Annual Canadian FinTech & AI Awards at a Gala Dinner on November 18. Winners were selected by international experts from leading organizations, including Google, Microsoft and NASA.
In her acceptance speech, Arthur issued a rallying call to the industry leaders in the room. "This is the first generation ever to be born into a world surrounded by AI. It is our collective responsibility to ensure that kids are skilled with the tools to create and communicate in this world… So please make sure that you are creating that space for our children to be the leaders that we need for our future."
"The Institute's Awards recognize Canadian innovation and innovators in financial services and AI in Canada, and help promote Canada as a leading hub for technology innovation and research," says Ellis Odynn, the CEO of the Digital Finance Institute in the official press release.