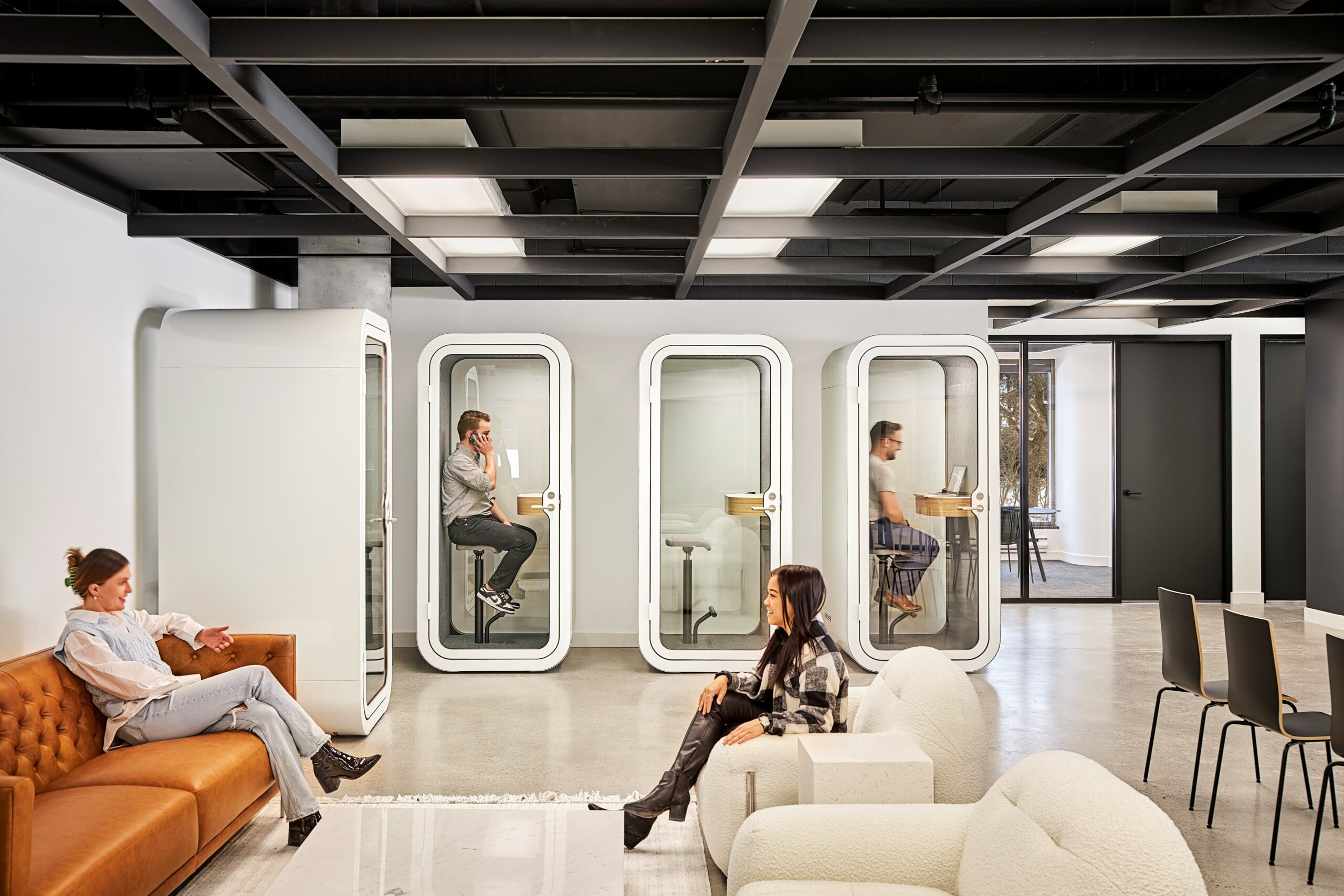 We all know Ottawa as our nation's capital, but the city's reputation as a technology hub may fly under some people's radar. Indeed, according to global brokerage CBRE, Ottawa is Canada's second-most intensive tech city after Toronto – nearly 10 per cent of the city's workforce is in the technology sector. And one of the notable addresses in that constellation of talent and investment is Hub350. Why is this important? Because as of the end of 2022, McGill University has joined this ecosystem, which enables all McGill researchers to take advantage of their remarkable range of services and facilities.
Billing itself as a "living lab," Hub350 offers access to over 540 tech companies located in Kanata – many of which McGill researchers are already working with – all within its 12,000 sq-ft facility. They offer a range of facilities for reservation, including four lounges, 16 hot desks, four meeting rooms, and 18 workspaces.
Interfacing with industry
Through its partnership with Telus the hub provides access to their 5G network, allowing companies and academics alike the ability to test projects prior to real-world deployment. Although industrial partners at Hub350 have a strong focus on ICT, there is also a strong presence of cleantech companies. They also run a full-service media centre, enabling the production, recording and broadcast of tech news onsite.
"The Hub350 is one of the largest concentrations of tech access in the entire country," explained Benoit Boulet, Associate Vice-Principal, Innovation + Partnerships, and the person who negotiated McGill's membership with the centre. "Our membership is a great opportunity to interface with industry, and really move projects forward. Researchers should not hesitate to avail themselves of all the benefits that the hub offers."
Technology hub
"We at KNBA are pleased to welcome McGill University to Hub350's Academic Pillar," said Julia Frame, KNBA's Director of Partnerships. "We are looking forward to increasing McGill's research presence through direct access to industry and Kanata North's 540+ companies. Through our Discover Technata Talent initiatives, we are also looking forward to exposing McGill's world class talent to Canada's largest tech hub and the opportunities that exist here."
Hub350 sits in the Kanata North technology Hub, which was founded in 1972 – the same year that Pong appeared on TV screens around the world. Other academic members of the hub include Queen's University, the University of Ottawa, Carleton University and Algonquin College. The centre is located in Kanata, which is due west of Ottawa. It's a 25-minute drive from downtown (or about 2 ½ hours from McGill's downtown campus, and 1h45 from Macdonald campus), but well worth the trip.