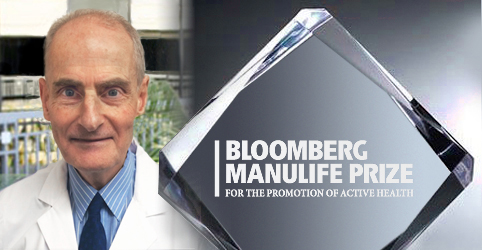 When Dr. David Jenkins, 2014 winner of McGill's Bloomberg Manulife Prize, set out to become a physician, he did so thinking he would be able to solve all of the world's health problems. But as he explains, he soon realized that medicine on its own was not enough. Something was missing. "Doctors did not have the weapons to combat disease," he says.
Read more and listen to the audio interview here.
Dr. Jenkins will be on campus for a special early afternoon discussion on Jan. 21, 2015. Even is free and open to all. Register here.