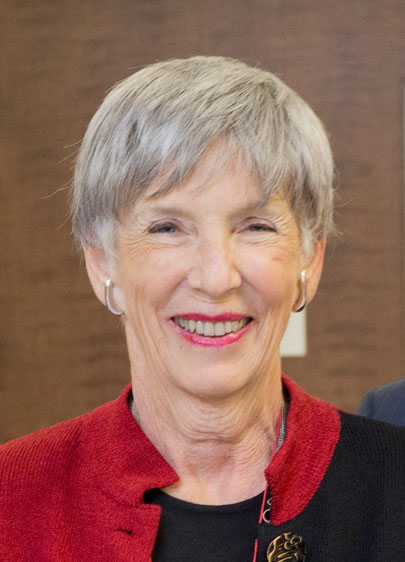 McGill professor emerita Blema S. Steinberg (née Salomon) passed away on Sunday, January 29, 2017 following a brief illness.
Blema Steinberg was a double graduate of McGill, completing her BA in 1955, and her PhD in 1961. She also graduated from Cornell University with an MA in 1957. In 1961, she was appointed to McGill's Department of Political Science, where she reached the rank of full professor. Her research focused on decision-making, particularly with regard to psychological factors, and the character and personality studies of political leaders. She was the author of the books "Women in Power: The Personalities and Leadership Styles of Indira Gandhi, Golda Meir, and Margaret Thatcher" (2008) and "Shame and Humiliation: Presidential Decision-Making on Vietnam" (1996), among numerous academic publications. She was bestowed the title of Professor Emerita upon her retirement in August 2001.
Blema Steinberg's interest in the dynamics of decision-making in foreign policy eventually led her into a complementary, second career: psychoanalysis. "I explored the literature on social and cognitive psychology," she once wrote, "but after doing so I concluded that even these theories were insufficient to explain certain [political] puzzles. Then I embarked upon my training as a psychoanalyst. From my own psychoanalysis and my work with patients, I was given first-hand empirical evidence of the power of unconscious needs, fears and drives and their role in shaping behavior."
As a practicing psychoanalyst, she specialized in helping adults suffering from depression, anxiety, low self-esteem, grief, loss and underachievement, as well as relationship problems. Steinberg was a member of the Jewish General Hospital's Henry Kravitz Psychoanalytic Psychotherapy Clinic, which offers low-fee care to patients with anxiety, depression or personality disorders. She also saw patients in her private practice, which she established in 1985.
Her husband, the late H. Arnold Steinberg, credited her teaching career with keeping him engaged with the McGill student body, giving him what he called "a constant flavour of the students" for more than 40 years. Arnold Steinberg served as McGill's Chancellor from 2009 to 2014.
Through the Blema & Arnold Steinberg Family Foundation, the Steinbergs were dedicated supporters of the University. Among countless initiatives to benefit student life and learning, in 2006 they helped create the Steinberg Centre for Simulation and Interactive Learning. The first medical simulation facility of its kind in Canada, the Steinberg Centre provides high-tech training for health professionals, with an aim to improving patient care and engagement.
"On behalf of the whole McGill community, I send my deepest condolences to Blema's three children, Margot, Donna and Adam, and their families, during this difficult time," says Suzanne Fortier, Principal and Vice-Chancellor. "As an educator and as a philanthropist, Blema shared her values with, and made them a part of, the McGill community. She had a passion for learning and a deep respect for every human being. McGill has lost a great friend and colleague."
A funeral service will be held for Blema Steinberg at Paperman & Sons in Montreal, on Wednesday, February 1 at 11:00 a.m.