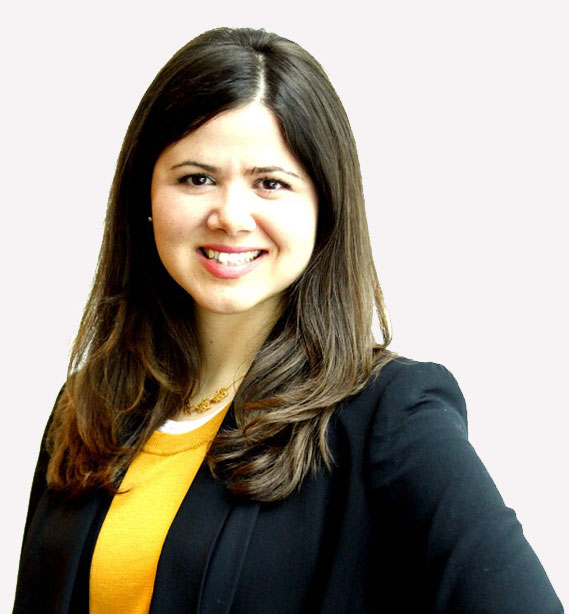 The Lorne Trottier Public Science Symposium is an annual event focusing on a topic of scientific interest for the public and is generously sponsored by the Trottier Family Foundation. This year's Trottier Symposium (Oct. 17-18), entitled Science and the Media: the challenge of reporting science responsibly will explore how well the media reports on science and how journalists counter the rising tide of pseudoscience. 
Julia Belluz is a staff writer at Vox.com and one of this year's Trottier Symposium speakers. Her lecture, "The Dr. Oz Problem: how reporters should cover the peddlers of bad science," will be held on Monday, Oct. 17, at 5:30 p.m. at the Centre Mont-Royal.
In advance of her lecture, Belluz spoke with the McGill Reporter about the challenges of being a science journalist and what she calls "the backlash against science and evidence-informed thinking."
Teachers require a teaching degree, dentists require a dental degree; should a degree in science journalism be a requirement for newspaper science reporters?
I'm not sure a degree can ensure health reporters cover the beat with the same critical gaze we reserve for covering politics or war. I think what's needed is education for everyone — starting with schoolchildren — on how to think critically about health claims and better detect the dubious ones.
How has the Internet affected the public's scientific literacy? 
We're living in a time of unprecedented scientific exploration and the Internet makes all that information available at our fingertips. In theory, this access could mean we'd now be more science literate than ever before. But the trouble is — not all science on the Internet is trustworthy, and it's becoming harder and harder to sort trustworthy information from the untrustworthy stuff. The advent of the Internet has also meant information is increasingly balkanized. So many people note that it feels like we're living in a 'post-factual' era, and there's been a backlash against science and evidence-informed thinking. Look no further than the decision to "Brexit" in Europe or the US campaign trail for evidence.
Why is it that bloggers with no scientific background, like the "Food Babe," amass huge numbers of followers?
It's not just bloggers with no science background who peddle bogus health claims; it can also be highly-credentialed surgeons who have their own daily talk shows. These people are gifted communicators. They are often charming. They prey on and appeal to our most basic hopes and fears. They promise simple solutions and explanations for really wicked health problems. These messages can be hard to resist.
Have you been attacked by people or companies who have taken issue with something that you produced?
It's part of the job! I've been called everything from an a "Monsanto discredit bureau" operative to a Big Pharma schill and Big Pharma hater… The best feeling is when I write something critical, and the subject of that criticism doesn't necessarily like what I wrote, but feels I was fair. That balance isn't always easy to achieve, though.
The 2016 Lorne Trottier Public Science Symposium, Science and the Media: The challenge of reporting science responsibly, will be held on Oct. 17 – 18. For more information, please visit the Trottier Symposium website.
Read how the same questions were answered by the Symposium's other panelists: Sense About Science USA's Trevor Butterworth; The Washington Post's Joel Achenbach; and CBC's Erica Johnson.