By Siobhan "Chevy" Lazenby
(Click on thumbnail to enlarge picture)
I'll admit that at first I was nervous. As I squished my quick-dry pants and synthetic t-shirts into a bulging stuff-sac, I contemplated how my "winter" semester in McGill's Canadian Field Studies in Africa (CFSIA) program would unfold.
At McGill, where I study Environment and International Development, I had examined many case studies from East Africa through a variety of lenses. I had learned about the cradle of humanity through evolutionary concepts in Organismal Biology; examined the temporal and spatial analysis of sleeping sickness in Uganda through Statistics & Spatial Analysis; and studied slums like Kibera in Environmental Management I and models of growth in Economic Development.
I had been to Kenya and Tanzania once before, and my passion for this incredible corner of the continent fuelled my desire to ditch PowerPoints and scantron sheets for a little while and totally immerse myself in my education. I was yearning to explore a region of the world that I had learned so much about, but about which I knew so very little.
I am so grateful for the foundational learning I've received at McGill. It has given me the context and knowledge required to take my studies to the next level. But there are many things that I don't think you can learn in a classroom. Sometimes you need those smells, sights and soil-covered shoes to grasp the reality of it all.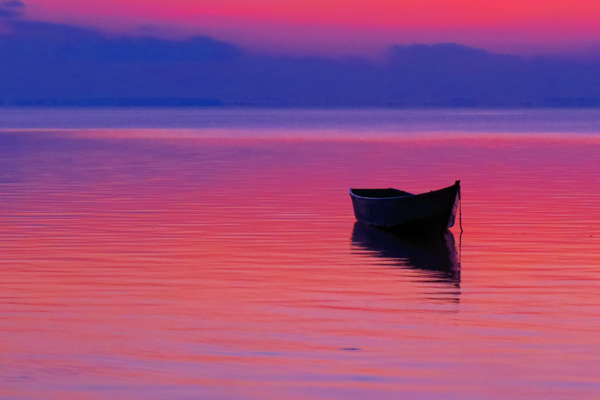 While stunning equatorial sunrises and captivating landscapes dominated the most space on my camera's memory card, to me, the most meaningful memories could not be documented in this same way. Fortunately, we were forced to keep academic journals. The process of keeping this journal ensued many groans from the student body and even tears at certain points – we loathed it until we loved it.
Now, when I flip through my journal's collaged pages, many of which are hanging loosely from the book's spine, I relive moments I hope I'll never forget – what it felt like to camp on the edge of lake overflowing with hippopotami in Naivasha, or the thrill of dodging boda-bodas (motorcycle taxis) and matatus (minibuses) while crossing a street for the first time in Kenya. I am reminded of sleeping on a bedbug-infested cowhide with three other people in a smoky boma for my 21st birthday and of navigating the lush United Nations Headquarters in Nairobi. I remember craning my neck to observe Red Colobus monkeys in Kibale National Park; roaming Tanzanian fields identifying medicinal plants; and hiking above the clouds while summiting Mount Kilimanjaro after the program had ended.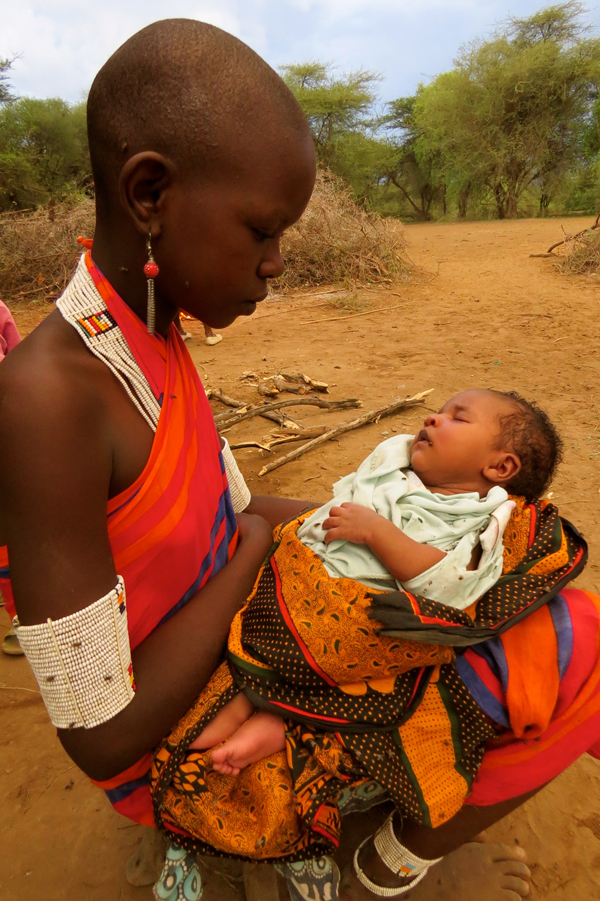 Yet none of these experiences compare to the conversations while on busses, boats or planes, with other students, staff or the people we were so privileged to meet. Conversations about the unfathomable complexities of corruption to the ethical minefield surrounding voluntourism. Conversations about the history of the land or post-development theories. Conversations about race, stereotypes, female genital mutilation and the gender roles in Maasai, Luo and Kikuyu households. Hours of meaningful discussions that are far too uncommon in our busy city lives where technology, the stresses of school and the culture of rush leave little time for sincere conversations.
When I think about most trips that bring groups of young privileged students from North America to the Majority World, most seem to travel with the purpose of "fixing" something. Repairing a school, digging a well or teaching English, for example. While some of these programs work in solidarity with local efforts, many appear to swoop in for a week or two, bringing in assumptions and imposing values and leaving only junky presents and unfinished projects behind. Instead of travelling to East Africa to teach or to fix, the CFSIA program's primary focus is on learning. And learn we did. With local instructors and heaps of connections in the places we visited – we were thrilled to be surrounded by experts 24 hours a day.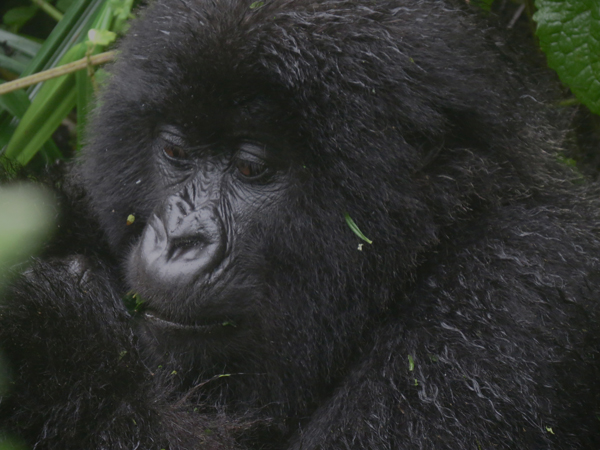 The Canadian Field Studies in Africa program added an incredible depth, value and meaning to my academic journey. During this semester I had the chance to fall head-over-hiking boots in love with my education. Everything that I had heard in the classroom, I finally learned in the field. CFSIA challenges you as a student, as a leader and as a human being. Flipping through my journal now, I realize that the experiences during this semester – and the reflection that followed – shifted what matters to me, re-shaped my values and taught me more about privilege than I ever could have learned in a lecture hall.
Throughout the program I found myself asking some pretty big questions. Questions about sustainable development, human dignity, colonial attitudes, the space that we occupy the beauty and hope, as well and the inequalities and insecurity. I asked many questions that don't necessarily have easy answers. However, one of the most incredible things about travelling with a wildly diverse group of 26 students from around the world, along with local instructors, staff and professors, is that you are consistently engaged in the most incredibly moving, meaningful and thought-provoking discussions.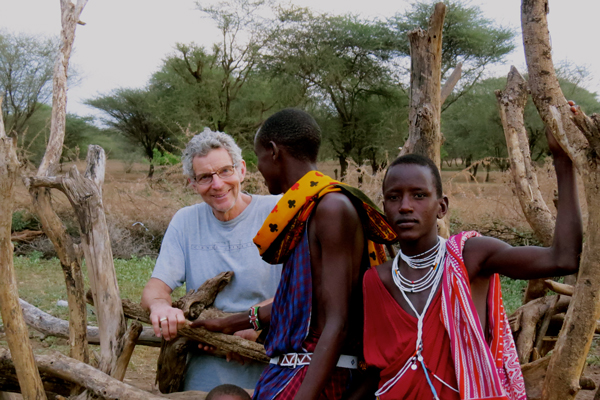 Because the program places an emphasis on interdisciplinary, international and investigative research, I really think that all of us began to analyze and re-analyze concepts and models in a way that will stick with us for the rest of our lives. After CFSIA was over, I interned in Kigali, Rwanda and I often found myself reaching for my notebook in a pocket that would have been empty before CFSIA.
The structured courses within the program expose you to fields of study outside your comfort zone, and the research projects offer you the freedom to pursue your own interests – from maternal health and land use, to early warning systems and human-wildlife conflict.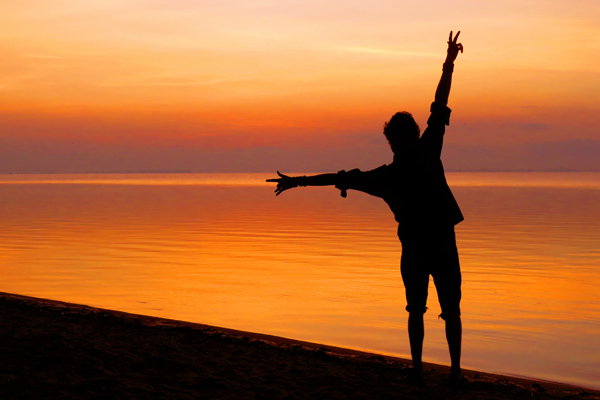 When I was growing up, we had a quote hanging on our kitchen wall that said, "The world is a book, and those who don't travel read only a page." I have been very fortunate to travel as much as I have and I know that this world has so much to teach me. You don't always need to go so far to realize that; however, I can't think of too many other places that offer such a range of ecology and people to exemplify diversity – both biologically and culturally.
My experiences in East Africa have given me a far greater understanding of my studies and space in the world. I feel that this will really enhance my future academic endeavours and aspirations for a career in public health.
Siobhan "Chevy" Lazenby will be a Year 3 Bachelor of Arts and Science student this fall in the Interfaculty Program Environment, with a Minor Concentration in International Development Studies.
Click on each thumbnail to enlarge picture. All pictures by Siobhan Lazenby.