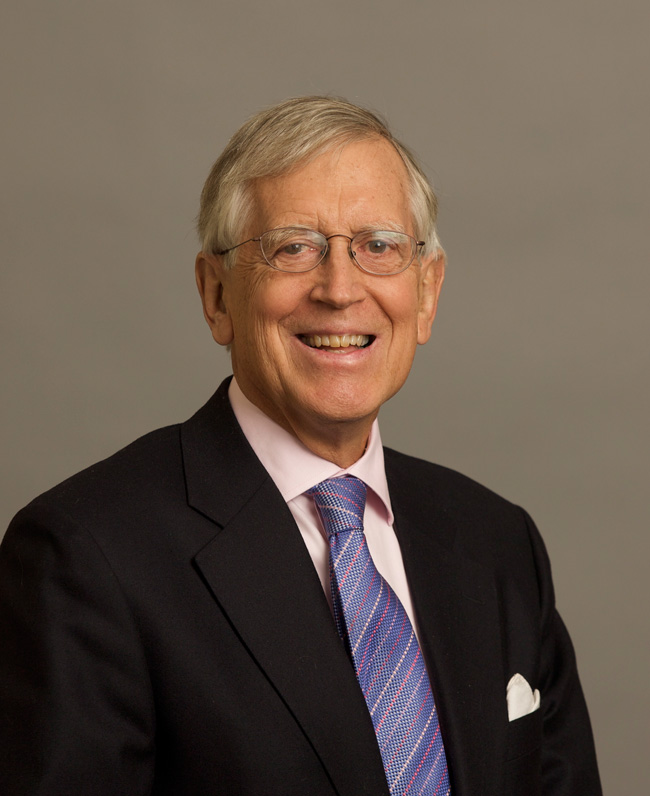 [The following is a message from Principal Suzanne Fortier]
Dear members of the McGill community,
It is with great sadness that I inform you of the passing of Ian A. Soutar, McGill Governor Emeritus and longtime friend and supporter of the University. He was 79 years old.
On behalf of the McGill community, I extend my deepest condolences to his wife, Helgi, and their three children, Adam, Annabel and James, and their families.
Ian graduated from McGill in 1958 with a Bachelor of Engineering degree and went on to obtain a Business Administration degree from the London School of Economics. He was a founding partner and Vice‐Chairman of Pembroke Management Ltd., a Canadian investment firm, and established himself as one Canada's most astute business leaders. He generously shared his business acumen and financial expertise with his alma mater, as a member-at-large of the Board of Governors from 1999 to 2003, as Governor Emeritus since 2005 and as a key member of the Investment Committee, most notably in guiding the University through the economic challenges of 2008 and in taking steps to ensure McGill remained on a solid financial footing.
Ian also played an instrumental role as a member of the Steering Committee of Campaign McGill: History in the Making.
Ian was a true champion of the University through his support for its students and programs, particularly through his involvement with the Faculty of Engineering and the Desautels Faculty of Management. In honour of his wife, Helgi (also a McGill graduate), Ian established the Helgi Soutar MBA Fellowship at the Desautels Faculty of Management. He also established the Soutar Fund for Career Enhancement and Professional Development at McGill in the faculties of Engineering and Management. In 2012, the Career Centre at Desautels was named the Soutar Career Centre in honour of his family. His record of exceptional leadership and service to the University was recognized in 2015 with the McGill Alumni Association Award of Merit, given annually to a graduate who has enhanced the reputation and prestige of McGill.
All of us who had the pleasure to know Ian will remember him as a kind, gracious, modest and unfailingly supportive friend and colleague. Although he will be greatly missed by the McGill community, his outstanding legacy will endure.
Sincerely,
Suzanne Fortier
Principal and Vice-Chancellor, McGill University