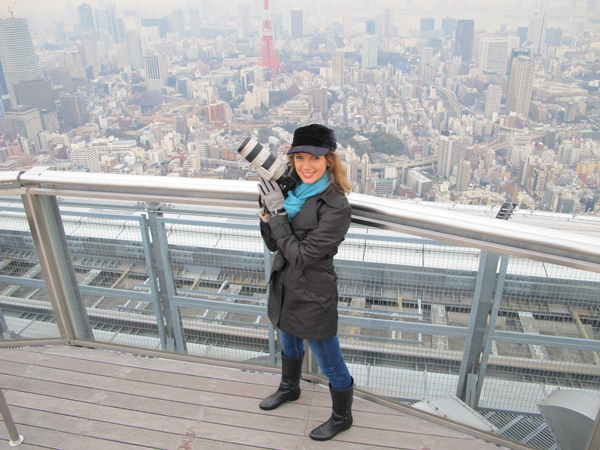 Weeklong event hosted by ISS will feature cultural activities around the campus
By Tom DiNardo
McGill is a highly international institution – roughly 20 per cent of the current student body hails from countries other than Canada. Upon graduation, McGill alumni disperse to live and work in roughly 180 countries around the world. But as an international student, it's not always easy to integrate into the domestic student body.
International Student Services (ISS) is trying to break down this barrier with i-Week: McGill Without Borders. The weeklong event, held from Feb. 17 to 22, will celebrate the diverse and multicultural community at McGill while also trying to bridge the gap between the foreign and domestic student bodies.
The "i" in i-Week is intentionally vague, said Caroline Guay, International Student Advisor and Communications Coordinator at ISS. It stands for intercultural, to promote cultural dialogue; it can also stand for international and identity.
"This is a celebration of difference and diversity and something that, as a McGill community, we're very proud of. And so it's a chance for us to really demonstrate that pride and diversity," said Guay.
More than 35 activities throughout the week will feature everything from Bulgarian tea tasting to foreign film screenings to a networking event with members of the global business community.
The week kicks off with a keynote speech by Heidi Hollinger. An ex-McGillian and native of Montreal, Hollinger is now a world-renowned photojournalist who has made a successful career out of exposing herself – and the world – to different cultures. As a journalist Hollinger has visited over 39 different cities and worked on two television series: Ports d'attache (TV5) and Waterfront Cities of the World (Discovery World).
The McGill International Student Network (MISN) and the International Student Leadership Program (ISLP) will host a ball on Saturday, February 22 to wrap up i-Week. The ball will feature global cuisine and a fashion show with traditional high fashion from around the world.
This is the first time ISS has organized events to try to integrate the foreign and domestic student bodies.
"In the past, there have been international weeks and they tended to be weeks of events organized by our office," Guay said. "Just a smattering of events and it was really targeting just international students." This is the first year that ISS is widening the target audience.
You can find information on the event, including a full calendar of the events offered during i-Week at the ISS website.