Lynette Steine Rosinger is a retired teacher from Roswell, Georgia. When she was a child, her father Lyon Steine (BSc(Arts)'24, MDCM'28)  regaled her with stories of his time as a student at McGill.
"I have photos and even a drawing of the house done by my father's sister," says Steine Rosinger. "My father wore a McGill jacket and drank from glasses with the McGill crest. He was very proud of McGill and made us feel very attached to the University, too."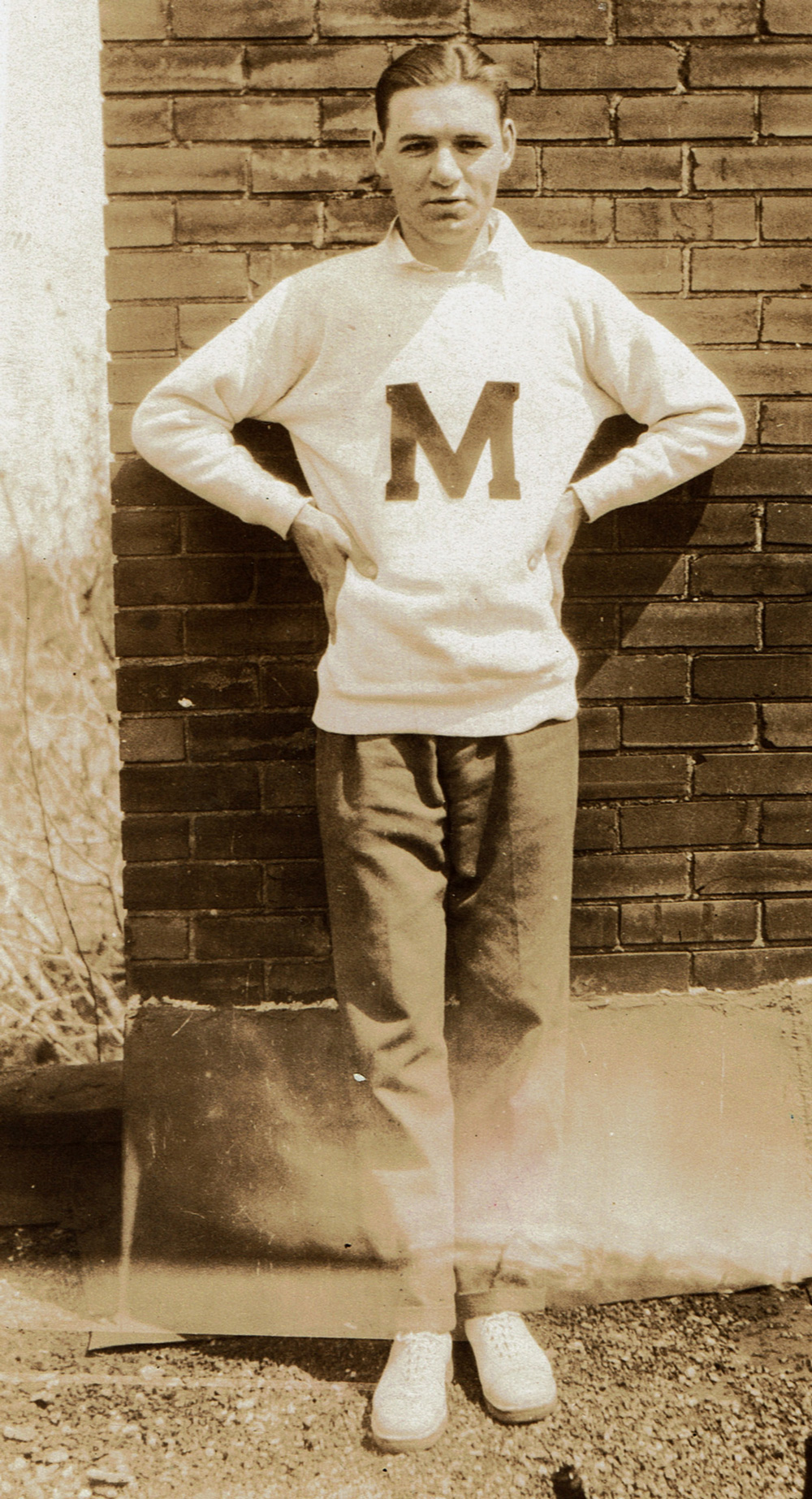 Lyon (pronounced Lion) Steine grew up in the Victorian grey stone at 3601 University at the corner of Prince Arthur. The Steine family home is now a McGill residence.
When Steine graduated the Duff Building was brand new. Women had just started to graduate as medical doctors. Wilder Penfield had just arrived in Montreal.
"There was no admissions committee, no letters of reference, in fact there were no application forms at all," said Steine in later correspondence. "I took my file-card sized High School Scholastic Record to the office. The woman looked at the card, wrote down my name, age, address, etc. on another card, and voila, I was a medical student."
Steine Rosinger opens a box of family photos, including one of her father in his McGill sweater as a young champion boxer, and another of him in his lab coat in his office. There is also a photo of the family dog, "Gillie" for McGill.
"McGill set Lyon Steine up to become the family doctor and the man he was," says Steine Rosinger. "He served in WWII and met my mother, an Army nurse. Without that role at that very time and place, I would not be here. Many of my life goals were due to my desire to make him proud of me."
Many years later Steine spoke of his professors in glowing terms: A.B. McCollum, of Biochemistry and the teacher of James Collip, who shared the Nobel Prize with Banting and Best for preparation and purification of insulin; Hoerst Oertel, pioneer of Pathology, and Palmer Howard, a student of Sir William Osler.
"I have always valued this link with Sir William Osler, the greatest clinician of his age," said Steine. "Our teachers at McGill were doctors first and professors second. We had no full time teachers. They taught at the university because it was an honor and an obligation, and any payment was secondary."
Before they left, Lynette Steine Rosinger and her husband David made a donation to the Medical School, a donation they hope will help pay the tuition fees of another young medical student starting out at McGill.