On Sept. 10, the Honourable Rona Ambrose, Minister of Health, announced the launch of the Canadian Consortium on Neurodegeneration in Aging (CCNA), a national initiative aimed at tackling the growing onset of dementia and related illnesses and improving the lives of Canadians with these illnesses, as well as their families and caregivers. The CCNA is headquartered in the Lady Davis Institute at the Jewish General Hospital.
Led by Dr. Howard Chertkow, a cognitive neurologist and co-founder and director of the Jewish General Hospital / McGill Memory Clinic, the CCNA brings together 20 research teams and experts from across Canada to focus research on three themes:
delaying the onset of dementia and related illnesses
preventing these illnesses from occurring
improving the quality of life of Canadians living with these illnesses and their caregivers
The CCNA is supported with funding of $31.5M over five years from the Government of Canada through the Canadian Institutes of Health Research and a group of 13 partners from the public and private sectors, including the Alzheimer Society of Canada and Fonds de recherche du Québec – Santé. The CCNA researchers will also benefit from an additional $24M investment by a subset of the partners in Ontario and Quebec.
""Our Government is proud to be making this significant investment to face the global dementia challenge with over fourteen provincial, public and private partners," said Minister Ambrose. "The large consortium announced today will accelerate innovative and collaborative research to make a difference in the quality of life and the quality of services for Canadians affected by these diseases. With the CCNA, we are joining forces with our international counterparts to support additional research with a view to finding a cure for dementia by 2025."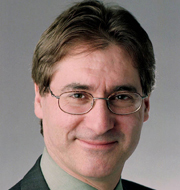 For Dr. Chertkow, when it comes to taking on dementia, there is definitely strength in numbers. "The CCNA will bring together over 300 researchers in Canada who have been working hard for a cure for neurodegenerative diseases. By supplying an infrastructure, shared research platforms, national research teams, and a cohesive research agenda, we hope to accelerate our current progress towards new treatments, better understanding of Alzheimer's disease and associated diseases, improved quality of life for our patients and their families, and eventually the cures for these conditions," he said. "Canadian researchers will – even more than they do already – begin to play a prominent role on the world stage in the global fight against dementia. The CCNA will be transformative, and offers real hope of a better life for those living with Alzheimer's disease and other neurodegenerative diseases."
Minister Ambrose made the announcement ahead of the Canada-France Global Legacy Event being held in Ottawa, Sept. 11 and 12. The event will bring together 200 experts from G7 countries and focus on building global academic-industry partnerships and promoting innovation in dementia prevention, treatment and care.