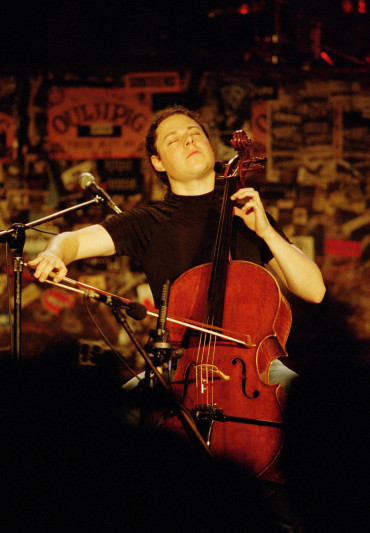 Today's light lunch outdoors with McGill's new Principal, Suzanne Fortier, will get an extra shot of culture, thanks to McGill Music Professor and cellist, Matt Haimovitz.
Haimovitz, known for taking all types of music from the symphony hall to the coffee house and anywhere in between, will perform at 12:45 in the square in front of the James Administration Building on the downtown campus.
What's on the brief program? Well, that will depend on the vibe, he said. We can probably expect to hear some Beatles, but there's a good chance J.S. Bach will make an appearance as well.
Fortier has invited the McGill community to the event, where she hopes to meet as many people as possible. Lunch, including sandwiches as well as vegetables harvested from the Macdonald Campus, will be served from noon to 2 p.m., in the square.
"The McGill community has given me such a warm welcome during my first days as Principal," Fortier said in an emailed message to the community. "I'm delighted by how many of you have invited me to campus events, and it's been my pleasure to attend as many of them as possible. Now I'd like to invite you to something."