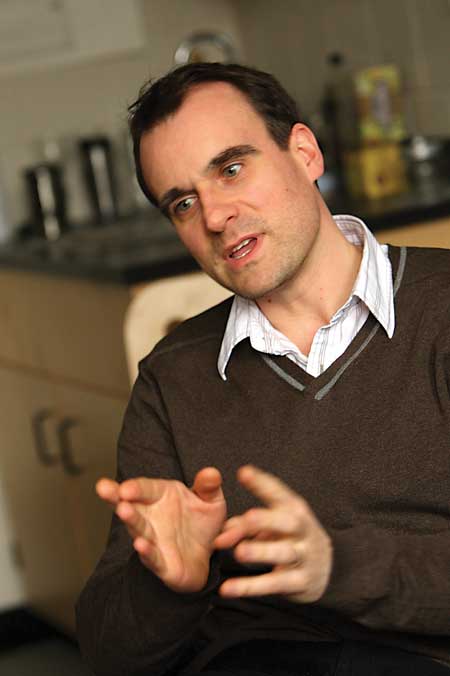 McGill's role in global secretariat could open opportunities for researchers
By Chris Chipello
Montreal will soon become one of five global hubs for Future Earth, a 10-year international research program stemming from the 2012 United Nations Conference on Sustainable Development in Rio de Janeiro.
The selection of Montreal – along with Paris, Tokyo, Stockholm, and Boulder, CO. – as a hub for Future Earth's secretariat was announced last month by the International Council for Science, one of several major scientific groups involved in the ambitious initiative.
The creation of the Montreal hub, and McGill's role in it, could open significant new opportunities for the many researchers across the University working on sustainability issues. The globally distributed secretariat is expected to be up and running by January.
"Future Earth may be a capstone for the various sustainability initiatives on campus," says Biology Prof. Andrew Gonzalez, McGill's representative on the transition team tasked with setting up the Montreal secretariat hub. "It could help establish McGill as an international leader in sustainability research."
With an annual budget of between $5 million and $10 million, Future Earth's global secretariat will be designed to mobilize thousands of scientists and policymakers around the world to find ways to support the transition to global sustainability in the face of complex environmental challenges.
Montreal's bid for the global secretariat was put together by a consortium spearheaded by Montréal International, whose mission includes attracting and retaining international organizations in the city. Other participants in the consortium include Université de Montréal, Concordia University, Université du Québec à Montréal, L'École de technologie supérieure (ETS) de Montréal, Polytechnique Montréal, Ouranos and the Fonds de recherche du Québec.
Rémi Quirion, Chief Scientist of Quebec, is also involved and has committed up to $500,000 per year for five years through the Politique nationale de la recherche et de l'innovation, to support Future Earth's secretariat in Montreal.
Gonzalez, who also serves as Director of the Quebec Centre for Biodiversity Science, was part the Montreal team that went to a meeting of potential candidates for the secretariat held in Paris last year. There were many groups from across world at the Paris meeting, all bidding to host the secretariat. It was at this meeting that the idea was hatched to create a global secretariat based on a collaborative network, Gonzalez explains. He has since had a big hand in designing the distributed structure for the global secretariat, and spent several months working with colleagues in Japan, France, Sweden and the U.S. to put together the proposal that was selected in July.
Future Earth represents "a new way of doing global environmental-change research," Gonzalez says. The aim is to produce research based on the needs of stakeholders, in society or government, to help ensure sustainable delivery of food, water, biodiversity, energy, and materials, and to promote economic and social changes required for global sustainability.
That means, for example, working with people living on the land, such as farmers and growers, to co-design and co-create research. "You can't do that from 30,000 feet," Gonzalez says. "Scientists have to come down from their ivory tower and engage with stakeholders."
As a participant in Future Earth's Montreal hub, McGill "will have a direct say in how the research mission is implemented on the ground," Gonzalez adds. It also means McGill researchers will have "very direct access to funding opportunities that will come down the line via Future Earth."
The global secretariat's Montreal hub will be housed at Concordia's downtown campus. The operation, co-funded by Montréal International and the Quebec government, is expected to include a team of six or seven people in a space of about 200 square metres, which will including meeting rooms where researchers can gather and interact.
The Future Earth initiative is sponsored by the Science and Technology Alliance for Global Sustainability, comprising the International Council for Science (ICSU), the International Social Science Council (ISSC), the Belmont Forum of funding agencies, the United Nations Educational, Scientific, and Cultural Organization (UNESCO), the United Nations Environment Programme (UNEP), the United Nations University (UNU), and the World Meteorological Organization as an observer.