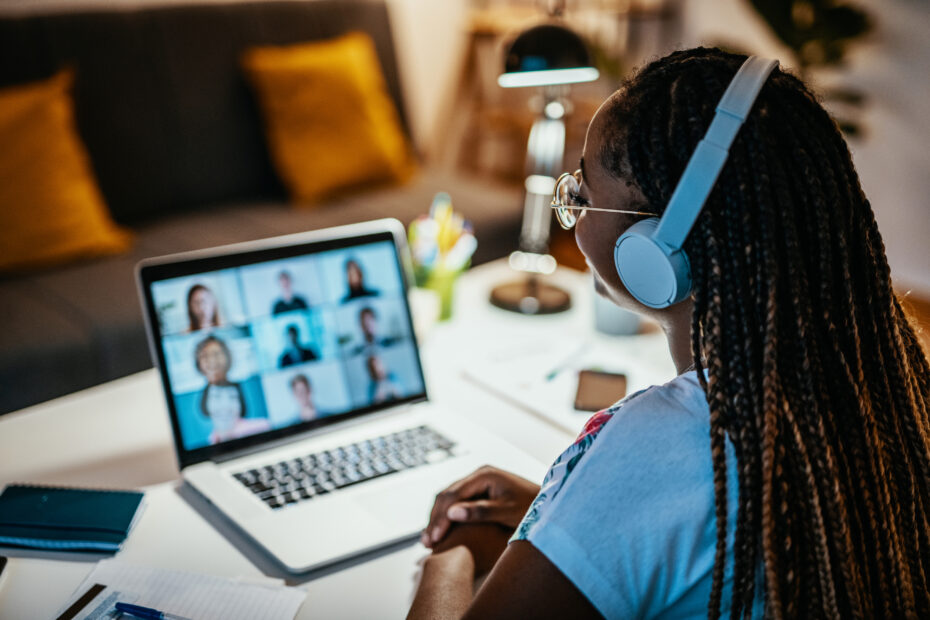 Graduate students face many challenges. Among other things, they are far more susceptible to depression and anxiety than those in the general population – as much as six times more, according to a 2019 study in the journal Nature. Graduate students often feel the weight of their high-pressure environment, dealing with issues that many other students, and most other people, don't have to face. This includes burnout, isolation, loneliness, imposter syndrome – the condition where people question their own skills and accomplishments – and wondering whether they'll get a decent job after they complete their studies.  
And, of course, the added stress of having to deal with the COVID-19 pandemic only exacerbates the situation. 
But, thanks to two McGill PhD candidates, grad students don't have to face these challenges alone. 
Nicole George and Vivienne Tam, friends and colleagues at Teaching and Learning Services (TLS), are co-creators of a peer-to-peer online workshop called From Surviving to Thriving: Resilience in Grad School. 
Shared experiences 
The pair came up with the idea while sharing their experiences as graduate students just before the world was changed irrevocably by the COVID-19 pandemic. 
 "On one of those coffee chats in early January 2020, we shared our PhD struggles and, after feeling uplifted in bonding over our shared experiences, wondered if there were more avenues like this where graduate students could not just share their experiences but feel equipped with tools and resources to deal with the specific emotional struggles that accompany the graduate experience," said George, a PhD candidate in Rehabilitation Science. "We developed this workshop over the next year and had no idea how timely it would be in a time when the global population was rethinking our approach to resilience."  
Workshop framework based on personal experiences  
George says there are few outlets for grad students to seek the support they need. 
"It is hard to approach supervisors because of the power dynamic in play," said Tam, a PhD candidate in Materials Engineering. "We often don't talk to our colleagues in our grad program because we think our problems are our own to bear and we don't reach out to mental health services because we don't think our problems are that bad." 
With the help of their supervisors at Teaching and Learning Services, George and Tam developed their workshop over several months before holding their first session in October 2020.  
"They let us exercise creative freedom in creating the framework based on our own graduate experiences, while organizing practice runs with the Post-Graduate Students Society, the Student Wellness Hub and other TLS Skills Assistants who gave us feedback on early versions of the workshop," George said. 
Peer-to-peer support 
During the first workshops, students shared their experiences, while George and Tam stood back and listened. More than anything else, the students came away with a sense that they were not alone in their struggles. The peer-to-peer support model helped develop a sense of resilience among the students, in a way that typical one-on-one therapy sessions can't. 
"We consider resilience as a skill set, something you can work on and grow over time," Tam said. "In the workshop, we introduce the concept of reframing, which is the cornerstone of cognitive behavioural therapy (CBT). We believe a resilient individual is able to go through difficult situations, but process it in a way that increases inner strength and helps them adapt. This starts with becoming aware of the reality in which they exist, reframe how they think about their reality as well as think about how to reset their patterns of behaviour." 
The next online workshop is set to take place on October 20, with another one to follow on November 16. George and Tam say they envision having at least two such workshops for grad students every semester.