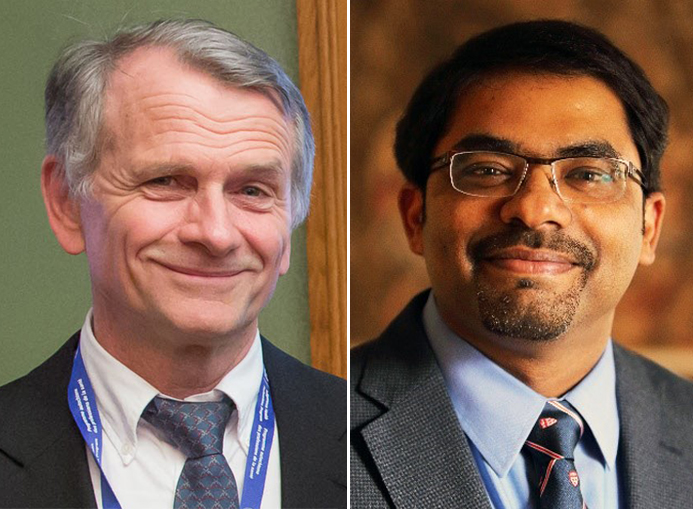 March 24 is World TB Day. Tuberculosis (TB) is an ancient disease that has been killing humans as far back as 600 BC. Sadly, even in 2019, it is the leading infectious killer of humanity.
In Canada, the TB rate among the Inuit is about 280 times higher than that of the Canadian-born non-Indigenous. Thankfully, the Canadian government has pledged to end the TB epidemic in the Inuit Nunangat by 2030. Earlier this month, Prime Minister Trudeau apologized for the various injustices Inuit people with TB faced in the past.
The McGill International TB Centre brings together over 15 investigators across McGill University and the Research Institute of the McGill University Health Centre (RI-MUHC) with expertise in basic science, clinical research, and public & global health. Research from the TB Centre has directly influenced several World Health Organization (WHO) and national policies on TB diagnosis and treatment. Each year the Centre hosts a TB Research Day to coincide with World TB Day. The event will be held this year on March 22.
The TB Centre was  recently recognized as a WHO Collaborating Centre for TB Research. The formal launch of this designation will take place as part of the TB Research Day celebrations. Dr. Dick Menzies, Professor of Respirology and Epidemiology, is the Director of the WHO Collaborating Centre.
The Lancet Commission on TB will also be released during the Research Day. Dr. Madhukar Pai, Director of the McGill TB Centre, and Director of McGill Global Health Programs was one of the commissioners of this report.
Drs. Menzies and Pai took some time to answer some questions for us ahead of both the March 22 event and World TB Day, which takes place on March 24.
Why is World TB Day significant for you and your work?
Madhukar Pai: World TB Day is a day to educate the public about the impact of TB around the world. This annual event commemorates the date in 1882 when Dr. Robert Koch, a German scientist, announced his discovery of Mycobacterium tuberculosis, the bacillus that causes TB.
While progress has been made since Koch's discovery, TB still takes a huge toll on humanity. Every year, 10 million people develop TB, and 1.6 million people die of this curable bacterial infection.
So, TB Day is a good opportunity to reaffirm our commitment to fighting TB and investing more in research, training and policy work. Our TB Centre aims to play an important role in helping end TB nationally and globally.
Tell us what the WHO/PAHO designation means for the McGill International TB Centre?
Dick Menzies: The McGill-WHO Collaborating Centre (MCC) designation will provide a unique opportunity for researchers at McGill to translate their research findings directly to global policy. This will provide researchers and their trainees the chance to influence policy and recommendations – both through direct work and through convening high-level meetings of global stakeholders – to shape policy and implementation of those policies.
How will this new collaboration with the WHO concretely help to end the global TB epidemic?
Dick Menzies: The MCC will provide key evidence – and evidence summaries – to support WHO policies and recommendations in TB. The MCC will also assist in planning and convening meetings with WHO, global partners, and funding agencies, to discuss policies as well as the implementation of these policies.
The MCC will also help develop research capacity in the high TB incidence countries – i.e. those most affected by TB, which often have little research capacity of their own and so must rely on researchers from high income (but low TB incidence) countries to conduct the research needed. The MCC role will include training of highly qualified personnel, providing courses for researchers, and consulting to low and middle income countries how to build a sustainable research infrastructure.
Why does TB remain a global problem given the gains made in the understanding of this disease? What are the key messages of the Lancet TB Commission?
Madhukar Pai: TB is a disease of poverty. It continues to thrive because of social determinants, under-investment by governments, outdated technologies, and lack of political will. The Lancet Commission on TB estimates that there are significant financial benefits of reducing TB mortality – the savings from averting a TB death are estimated to be three times the costs, and may be much greater in many countries.
A world free of TB is possible if increased political will and financial resources are directed towards priority areas including providing evidence-based interventions to everyone, especially to high risk groups, and increasing research to develop new ways to diagnose, treat, and prevent TB. Funding this response will require substantial investments, and accountability mechanisms will be necessary to ensure that promises are kept and targets are reached.
The infographic below summarizes the key priorities identified by the Commissioners, and the potential solutions.