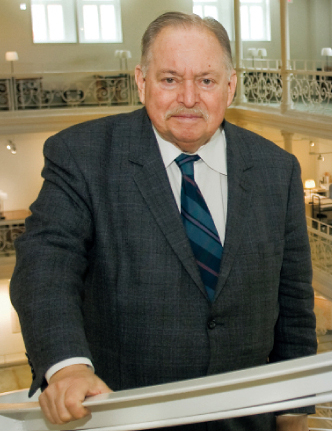 On behalf of McGill University, Principal and Vice-Chancellor Suzanne Fortier has expressed sincere condolences to the family of former Quebec Premier Jacques Parizeau, who died on June 1, at age 84.
Prior to becoming leader of the Parti Québécois and then premier, Parizeau served in several cabinet positions, including finance minister. Earlier in his career, he played a significant role in Quebec's "Quiet Revolution."
"Mr. Parizeau was a prominent intellectual of modern Quebec, and made major contributions to the development of its economy and society," Prof. Fortier said. "We thank him and extend our deepest condolences to his family."
Flags at McGill were lowered today, in memory of Parizeau, and will remain at half-mast through to the day of the funeral service on Tuesday, June 9.