Did you make yourself some promises over the holidays? Not sure where to start? The best place might be right here on mcgill.ca.
Here are five McGill sites that'll help you kick things off right:
1. Get fit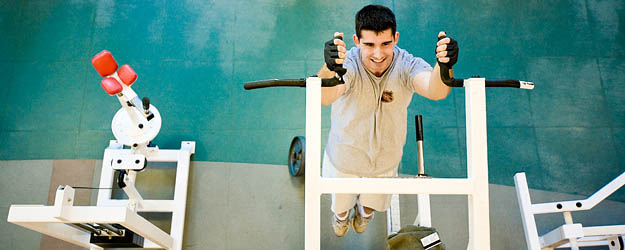 Your options for shedding those holiday pounds don't start and stop with hitting the gym. Take a second look at McGill Athletics for hundreds of ways to get in shape – from dance classes and martial arts lessons to intramural team sports.
2. Eat better
McGill's Food and Dining website features tips for smart eating, info on how to find the healthiest options on campus, and listings for special events like Local Food Days and Meatless Mondays.
3. Save money
The Scholarships and Student Aid site is packed with tips and tools to help you work out your budget, cut expenses and make ends meet. You'll even find a list of common debt regrets, so you can learn from other people's mistakes instead of making them yourself!
4. Give back
The Social Equity and Diversity Education site is a great place to start. Their Community Action program does everything from help set you up with the right volunteer opportunity to provide the metro passes you'll need to get there.
5. Get involved
Whether you're a politics buff, an aspiring journalist, an avid reader or a dragon boat enthusiast, SSMU's club listing has what you're looking for. From foodies to fundraisers, activists to astronomers, you're just a couple of clicks away from a whole bunch of McGill students who share your passion.