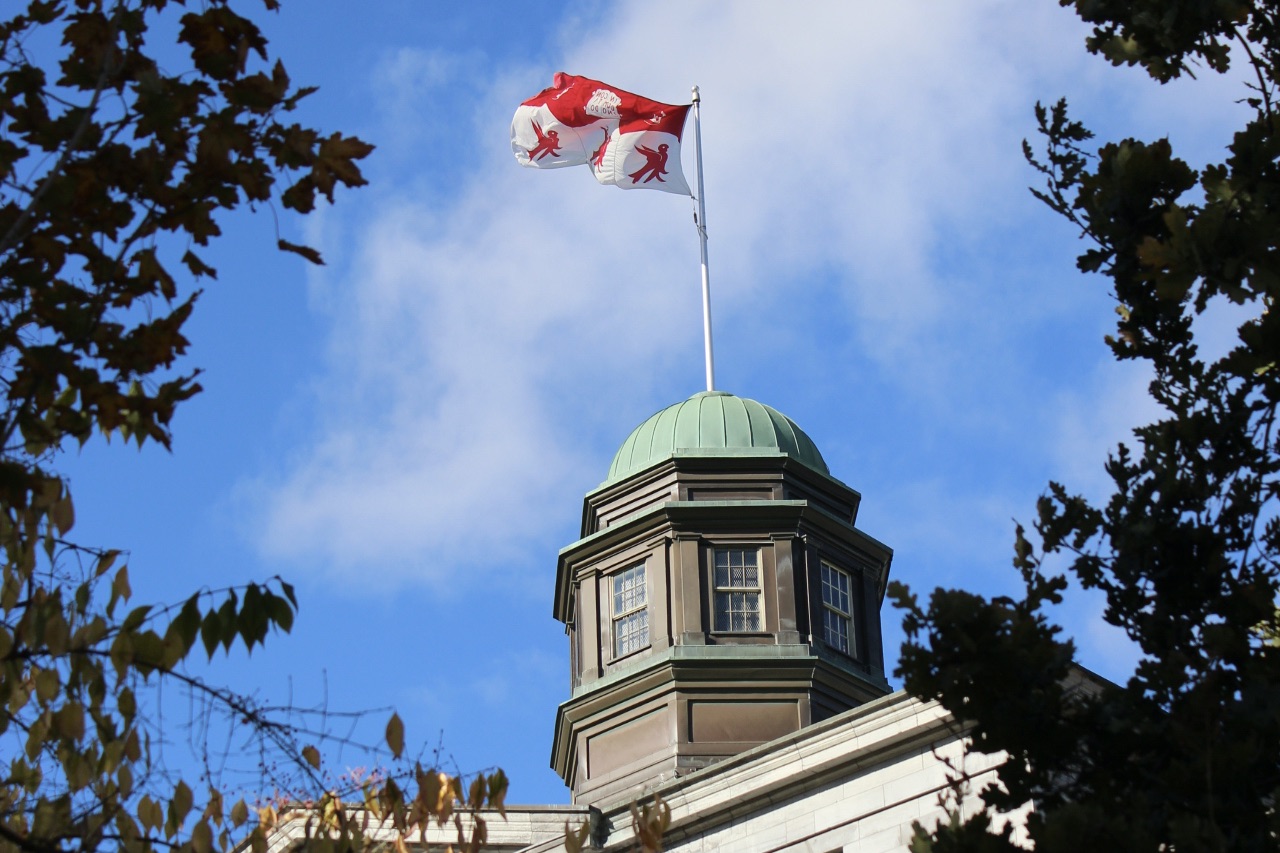 La version française de cet article se trouve ci-dessous
Today, The Royal Society of Canada (RSC) announced 102 new Fellows and 54 new Members of the College of New Scholars, Artists, and Scientists. Among the 2022 cohort are fifteen McGill researchers and scholars, including eleven RSC Fellows and four new Members, who will be inducted at the RSC Celebration of Excellence and Engagement on November 25, 2022, in Calgary, Alberta. The newest McGill cohort will join 238 McGill researchers who are currently RSC Fellows and Members of the College and 2400 Canada-wide.
RSC Fellows and Members are peer-elected and meet the criteria of having made, "remarkable contributions in the arts, the humanities, the sciences, and Canadian public life." Fellowship in the RSC is one of the highest honours in the Arts, Social Sciences and Sciences. The Members of the College are Canadians who, at an early stage in their career, have demonstrated a high level of achievement. Fifty-one Canadian universities and the National Research Council (NRC) nominate members to the College, which is the first national system of multidisciplinary recognition for Canadian intellectual leadership. Each new cohort represents an emerging generation of scholarly, scientific, and artistic leadership from coast-to-coast.
"I would like to congratulate the brilliant McGill researchers who have been honoured by the Royal Society of Canada this year," said Martha Crago, Vice-Principal, Research and Innovation. "Their commitment to excellence and the originality, significance, and impact of their scholarship have enriched McGill's and Canada's research ecosystem. We are thrilled to see them recognized for their achievements." 
McGill's honourees tackle cancer, racial inequities – and explore the sound of music
The RSC class of 2022 includes fifteen of McGill's most accomplished scholars whose work demonstrates the diversity of McGill's research excellence. New Fellow Ehab Abouheif who was awarded funding from the New Frontiers in Research Fund in April, is leading innovative studies on the inhibitory 'Queen Mandibular Pheromone' (QMP). If proven, his hypothesis that QMP can act in human ovarian cancer cells much the same way that it suppresses ovarian development in worker honeybees, may uncover an entirely new class of chemotherapeutics to fight ovarian cancer.
New Fellow Stephen McAdams is recognized for elucidating how music listeners perceive, comprehend, and react to musical sounds. McAdams was previously named a Killam Fellow and was awarded a distinguished teaching award from McGill's Schulich School of Music.
One of McGill's newly elected College members, Debra Thompson, a Canada Research Chair in Racial Inequality in Democratic Societies, is a leading scholar of the comparative politics of race, and author of the award-winning book, The Schematic State: Race, Transnationalism, and the Politics of the Census (Cambridge University Press, 2016).
Patricia Pelufo Silveira of the Faculty of Medicine and Health Sciences is a leader in emerging fields of research that have significant implications for public health and illness prevention. Her work is exploring which combination of factors – genetic, the ones we inherit, or epigenetic, and the ones we are exposed to in the womb and early childhood – increase our risk for developing chronic diseases and mental illnesses.
McGill's 2022 RSC Fellows
McGill's 2022 Members to the College of New Scholars, Artists, and Scientists
Read the official RSC press release.
RSC Class of 2022 (Full List).
__________
La Société royale du Canada rend hommage à 15 chercheurs et érudits de l'Université McGill
 Cette distinction souligne l'excellence en science, en génie, en médecine et en art
La Société royale du Canada (SRC) a annoncé aujourd'hui la nomination de 102 membres de la SRC et de 54 membres du Collège de nouveaux chercheurs et créateurs en arts et en science. Parmi la cohorte 2022, on compte 15 chercheurs de l'Université McGill, dont onze seront membres de la SRC et quatre, membres du Collège. Ces McGillois et McGilloises seront intronisés lors de l'événement Célébrons l'excellence et l'engagement qui aura lieu le 25 novembre 2022, à Calgary, en Alberta. Ils rejoindront les 238 chercheurs mcgillois actuellement membres de la SRC et du Collège ainsi que les 2 400 membres provenant des quatre coins du Canada.
Les membres de la SRC et du Collège sont élus par leurs pairs. Pour être choisis, ils doivent avoir apporté une contribution remarquable aux arts, aux sciences humaines et aux sciences ainsi qu'à la vie publique au Canada. L'intronisation à la SRC est l'un des plus grands honneurs décernés dans les domaines des arts, des sciences sociales et des sciences. Les membres du Collège sont des Canadiens et des Canadiennes qui, dès le début de leur carrière, ont connu une grande réussite. Les nominations au Collège – premier organisme national de reconnaissance multidisciplinaire des intellectuels du Canada – proviennent de 51 universités canadiennes et du Conseil national de recherches. Chaque cohorte représente une nouvelle génération d'excellence intellectuelle, scientifique et artistique au Canada.
« J'aimerais féliciter les brillants chercheurs mcgillois auxquels la Société royale du Canada a rendu hommage cette année, a déclaré Martha Crago, vice-principale (Recherche et innovation). Leur quête d'excellence, ainsi que l'originalité, l'importance et la portée de leurs recherches ont enrichi l'écosystème de la recherche de McGill et du Canada. Nous sommes ravis de les voir ainsi récompensés. »
Des travaux de recherche variés : du cancer aux inégalités raciales en passant par la perception de la musique
La cohorte 2022 de la SRC comprend 14 érudits parmi les plus talentueux de l'Université. Leur travail témoigne de la diversité de l'excellence en recherche à McGill. Ehab Abouheif, nouveau membre de la SRC qui a obtenu un financement du Fonds Nouvelles frontières en recherche en avril, dirige une étude novatrice sur la phéromone inhibitrice produite par les glandes mandibulaires de la reine-abeille. Cette phéromone qui stoppe le développement des ovaires des abeilles ouvrières pourrait avoir le même effet sur les cellules cancéreuses de l'ovaire humain. Si son hypothèse se confirme, elle pourrait ouvrir la voie à une toute nouvelle catégorie d'agents chimiothérapeutiques à utiliser dans la lutte contre le cancer des ovaires.
Stephen McAdams, nouveau membre de la SRC, a été salué pour avoir découvert comment les gens qui écoutent de la musique perçoivent et comprennent les sons musicaux et comment ils y réagissent. Il a déjà été boursier Killam et a reçu un Prix d'excellence en enseignement de l'École de musique Schulich de McGill.
Debra Thompson, titulaire de la Chaire de recherche du Canada sur l'inégalité raciale dans les sociétés démocratiques, fait également partie des McGillois et McGilloises nouvellement élus membres du Collège. Elle est une éminente chercheuse en politique comparée portant sur les questions raciales et l'auteure du livre primé The Schematic State: Race, Transnationalism, and the Politics of the Census (Cambridge University Press, 2016).
Patricia Pelufo Silveira, de la Faculté de médecine et des sciences de la santé, est une cheffe de file dans des domaines de recherche émergents qui ont une incidence majeure sur la santé publique et la prévention des maladies. Dans ses travaux, elle tente de déterminer quelle combinaison de facteurs –génétiques, dont on hérite, ou épigénétiques, auxquels on est exposé dans le ventre de notre mère ou durant la petite enfance – augmente le risque d'être atteint d'une maladie chronique ou mentale.
Nouveaux membres mcgillois de la SRC en 2022
McGillois et McGilloises élus membres du Collège de nouveaux chercheurs et créateurs en arts et en science en 2022