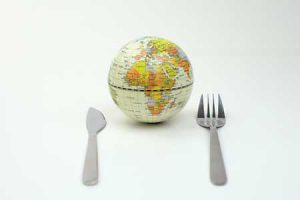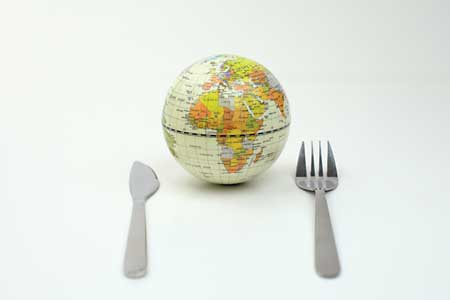 Natural resources management, food prices and food safety on table for discussion
By Julie Fortier
While the media continue to show images of starving children in Somalia, Kenya and Ethiopia and governments and aid agencies renew their pleas for help, the solutions to help the drought-ridden region known as the Horn of Africa are far from simple.
"From an emergency standpoint, yes, we can provide them with food but at the root of this famine is an organizational problem," said Chandra Madramootoo, Dean of the Faculty of Agricultural and Environmental Sciences at McGill. "The farmers of those regions are nomadic and have depended on livestock for centuries. If the pastures are destroyed by drought and the animals are lost, then eventually they may have to look at the introduction of drought resistant crops to sustain themselves."
The famine in the Horn of Africa will be at the heart of the 4th McGill Conference on Global Food Security. David Morley, President and CEO of UNICEF Canada, will be the keynote speaker at the opening public forum, where he will talk about the agency's efforts to help more than 2.5 million children under five who are acutely malnourished and wasting away in that part of the world.
Food security around the world – and in particular for the 800 million people living in the driest parts of the world – continues to face many threats, not only from the impact of climate change but also from the continuing volatility of food prices.
"Though we did see a drop in food prices since 2008 [when the hikes grabbed much media attention], the prices have gone back up and are now higher than they were in 2008," said Madramootoo.
Speakers at this year's conference – which again will see hundreds of delegates from around the world from international aid agencies, research institutes and industry gather at McGill – will address topics ranging from the sustainable management of natural resources and food safety to public-private partnerships and grassroots action (in a session organized by McGill students).
Despite the multiplying challenges that can only come from a rapidly growing population, Madramootoo welcomes the increased recognition governments, aid agencies and even philanthropists have given to the global food situation by allocating more resources – financial and human – to try to develop solutions.
"For many years, health or environment-related questions drew a lot of resources and international agencies, for example, did not recruit as many agricultural experts," he said. "But lately there has been an increase in investments and in the willingness to rebuild agricultural expertise and the capacity to deliver agricultural programs."
For more information on the conference program or to view the list of speakers, visit: www.mcgill.ca/globalfoodsecurity/conference/2011/program
For registration information: globalfoodsecurity@mcgill.ca