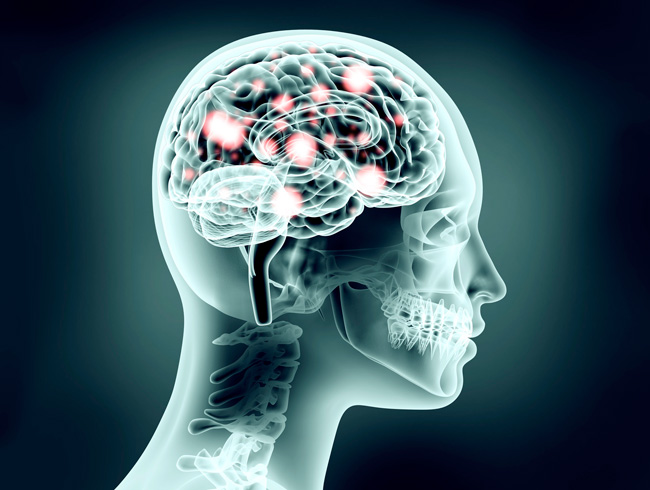 To mark Epilepsy Awareness Month in March and Purple Day, March 26, The Neuro (Montreal Neurological Institute and Hospital) is drawing attention to a disease that affects one in every 100 Canadians, with almost one-third of them being children.
The Neuro has been a world leader in epilepsy treatment and research since the 1940s, when its founder, Dr. Wilder Penfield, and his colleagues pioneered the Montreal Procedure, a surgical treatment that is used to this day throughout the world.
Each year, about 3,000 patients receive in- and out-patient service at The Neuro's Epilepsy Clinic. On hand is a multi-disciplinary team that includes epileptologists, neurosurgeons, nurses, neuropsychologists, neuropsychiatrists, social workers, electroencephalography (EEG) technologists, nurse clinicians and case managers.
What is epilepsy?
Epilepsy is a neurological disorder characterized by sudden, brief discharges in the brain, expressed as a seizure. Epilepsy is a result of different causes: malformations during brain development, a head injury that causes scarring to the brain tissue, high fever and prolonged convulsions during early childhood, trauma at birth, a stroke or tumour.
One out of three patients cannot control seizures solely by using available medications. For these patients, surgical removal of the brain tissue causing seizures is the only known effective treatment for controlling seizures and improving quality of life.
Seizures can be triggered by outside events such as strobe lights, or by a person's state of health – fatigue, illness, hunger, emotional stress.
Get more information about epilepsy patient care at The Neuro online
New brain atlas
The Neuro was a pioneer in Canada in the use of electroencephalography (EEG) to make recordings of electrical activity in the brain. In the case of epilepsy patients awaiting surgery, electrodes attached to the scalp gather information to help determine the location of seizure-causing lesions. The EEG results are interpreted in comparison to those of healthy individuals.
In some patients, EEG electrodes are placed inside the brain. What was missing until now was a baseline atlas showing EEG activity in deeper parts of healthy brains. Such an atlas was recently developed in an international multicentre effort that included several researchers at The Neuro: Birgit Frauscher, Jean Gotman, Nicolas von Ellenrieder, André Olivier, Jeffery Hall, Christine Rogers and François Dubeau.
The atlas is a compilation of EEG recordings of 106 patients. The method of recording was standardized so that the results of so many subjects could be assembled in one atlas.
The new atlas can be used to compare normal brain activity with activity obtained from patients in either a clinical or an experimental setting. The atlas is an especially helpful new tool because of its measurement of high-frequency oscillations that occur at different rates in various parts of the brain. The atlas indicates normative values of these oscillations in specific brain regions. Rates in patients above these values can now be considered pathological. Researchers are considering how to use high-frequency oscillations as a biomarker for determining the zone capable of generating seizures.
As another example of The Neuro's commitment to open-science research, the atlas is available as an open-web resource.
Scientific papers on the new atlas appeared in the April 1, 2018 issue of Brain, and in the September 2018 issue of Annals of Neurology.
The Neuro's Epilepsy Specialists
Neurology
Neurosurgery
Dr. Jeffery Hall – a neurosurgeon who is on the leading edge of exploring epileptic foci through the robotic insertion of intracranial electrodes.
Dr. André Olivier – the dean of Canadian epilepsy neurosurgeons retired in 2018.
Research