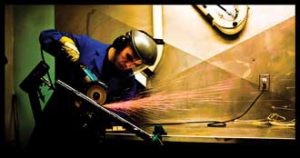 By McGill Reporter Staff
The McGill Engineering Student Centre initiated a photo contest three years ago to allow students to highlight their experiences while on internship, co-op, exchange, extra-curricular activities and other activities. The contest has gained in popularity each year, with some 30 participants submitting almost 200 pictures this year.
The photo contest ran from June to Oct. 2010, and Faculty of Engineering students were invited to submit their photos to any of three categories: In Action, Host Culture, and Self-Expression. Photos were judged on composition, originality, technical quality and how well the photo communicated the experience.
Here are some of the best of this year's entries.
For a more complete gallery, go to www.mcgill.ca/engineering/student/photocontest/winners2010
1st prize in the In Action category (see photo at topP: Mechanical Engineering student Tim Ruban cuts a sample out of a motorcycle frame in a failure analysis lab in Winnipeg earlier this summer. The photo won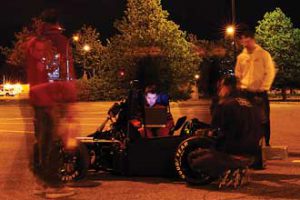 2nd place, In Action category (right): Mechanical Engineering student Muhammad Ihsan Mas caught McGill Racing Team captain Will Kerley during a test session in the reserve Montreal Casino parking lot earlier this year.
1st place, Host Culture category (left): Laurent Caudrelier, a Mechanical Engineering student, has fun showing children in West Sumatra, Indonesia (still rebuilding after the 2009 earthquake) how to make animal shapes with their hands.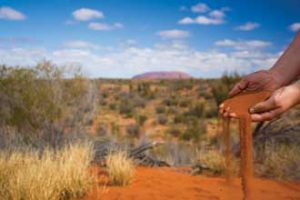 1st place, Self-Expression category (right): With Central Australia's famed Ayer's Rock sandstone formation looming in the background, Civil Engineering student Majed Halawi took this picture to show the saturated colours of the earth and the sky, symbolic of the region.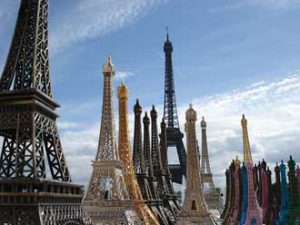 Honorable mention, Self-Expression category ( left): Electrical Engineering student Rémi Dion's whimsical take on the Eiffel Tower and its numerous miniature offspring sold by street merchants in Paris.