McGill Engineering grad Will Dixon (B.Eng. '20) has received a Schwarzman Scholarship for graduate study in China. Dixon is one of just 151 students to receive the prestigious scholarship for 2023-2024.
The Schwarzman Scholarship program offers recipients a one-year, fully funded Master's degree program in Global Affairs at Schwarzman College on the campus of Tsinghua University in Beijing, China.
"I thought that I hadn't been selected because I hadn't heard back the morning I expected to. Later that afternoon, I got a call from an unknown number in New York letting me know the great news," says Dixon, who will head to Beijing in August. "So, I went from being quite disappointed to this huge surprise – almost shock."
"It's definitely going to be a new chapter for me. It's really a life-changing scholarship."
Developing a deeper understanding of China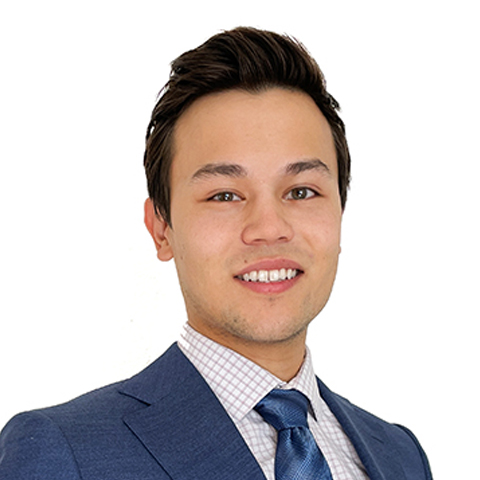 Inspired by the Rhodes Scholarships, Stephen A. Schwarzman founded the program in 2015, with an aim to promote international understanding and peace. Schwarzman is the Founder of the Blackstone Group, a global private equity firm.
The Schwarzman Scholarship core curriculum is focused on three pillars: leadership, global affairs, and China. Students are taught by leading faculty from Tsinghua and a number of other internationally recognized universities. Dixon and his colleagues will have the opportunity to attend guest lectures by prominent global thought leaders, including former British Prime Minister Tony Blair and former U.S. Secretary of State Condoleezza Rice.
Beyond the classroom, Scholars will gain exposure to China through travel, internships, mentors, and high-profile speakers. Additionally, career development resources are provided to help Scholars lead in various fields upon graduation.
"It is one of the few programs that allow people to develop a deep understanding of China, which is critically important for making progress, building partnerships and trying to collaborate for the benefit of the world on many of the critical issues we're facing today," says Dixon.
Dixon, whose mother is Chinese, says he is looking forward to immersing himself in Chinese culture.
New cohort "inspires" program founder
The Schwarzman Scholarship program is extremely competitive. This year's incoming students were selected from an initial pool of some 3,000 applicants.
"I am excited by the eighth cohort's potential," said Stephen A. Schwarzman, Founding Trustee of Schwarzman Scholars. "As the geopolitical landscape grows more complex each day, I am inspired by this year's selected Scholars and their readiness to engage thoughtfully with global issues and drive change. We are confident that this inspiring cohort of young leaders will make the most of this unique opportunity."
Counting the incoming cohort, the eighth in the history of the program, the Schwarzman Scholars network now includes more than 1,000 members, with Scholars coming from a total of 88 countries and 390 institutions worldwide. Included in that exclusive club are McGill alumni Jasmine Wang, Jordan-Nicolas Matte and Jonathan Lopez Naranjo.
Effectuating change from the inside
Dixon is "deeply interested in the natural resource industry." Although at the early stages of his career, he's already worked with a wide range of companies in the nuclear, oil/gas, and mining sectors.
With the environmental challenges facing the world, Dixon's career path may cause some to shake their head. But, in Dixon's mind, there is no better place to effectuate meaningful and positive changes in these industries than from the inside.
"One of the best places to have an impact is with the large mining companies," says Dixon. "Practically, we can't avoid these industries – they are fundamental to our society. Instead, we should focus on improving them."
Building a foundation
An award-winning student and a national-level varsity swimmer while at McGill, Dixon knows that setting goals is meaningless unless you are willing to put in the hard work to achieve them.
Since earning his B.Eng in materials engineering in 2020, Dixon has been working primarily in the mining industry. "I had done an extended co-op in the oil and gas industry, but I want to be part of the energy transition using metals to power battery vehicles and electrify all these systems," he says. "It's going to require a lot of copper, lithium, nickel, cobalt, and other metals."
Wanting to learn the "nuts and bolts" of the mining industry, Dixon signed on with Barrick Gold. He is working as a process metallurgist in Nevada, processing ore into valuable metals.
"I'm building my foundation in natural resources," he says. "In the future, I want to be a leader with expertise in both the technical production of these materials, with due consideration for environmental, social, and governance factors, and the policy decisions surrounding responsible extraction and decarbonization. The mining industry is in need of courageous leaders who will steer our industry away from the maximization of short-term profits in favour of long-term sustainable practices."
"But before you go about trying to change the industry, you first need a firm understanding of how the industry actually works."
Emulating the Chinese business model
While in China, Dixon plans on reinforcing that foundation by studying the natural resource industry there. "It's interesting because China doesn't actually domestically produce a lot of metals that they process," he says. "So, lithium, copper, nickel, all these metals are not actually mined in China, but many of them are processed there."
Dixon also wants to gain a better understanding of the Chinese natural resource business model – one that he believes that the West should be more aware of.
"As the world moves toward carbon neutrality, governments will need to work more closely with corporations in order for them to achieve their climate targets," he says. "Unlike the West, the Chinese government provides significant guidance, funding and regulatory support to its key industries. I think there are some things we could learn from them."
"In my opinion, the most important global issue of concern is how we can decarbonize our world by 2050," says Dixon. "To borrow from Bill Gates, this encompasses electricity generation, transportation systems, agricultural systems, heating/cooling requirements and – the largest – industrial manufacturing. Industrial manufacturing is my area of interest as this encompasses many raw materials sectors including steel, cement and metals (key to displacing fossil fuels). To meet our targets, we need to invent new processes for the production of these essential materials and change how these industries operate."