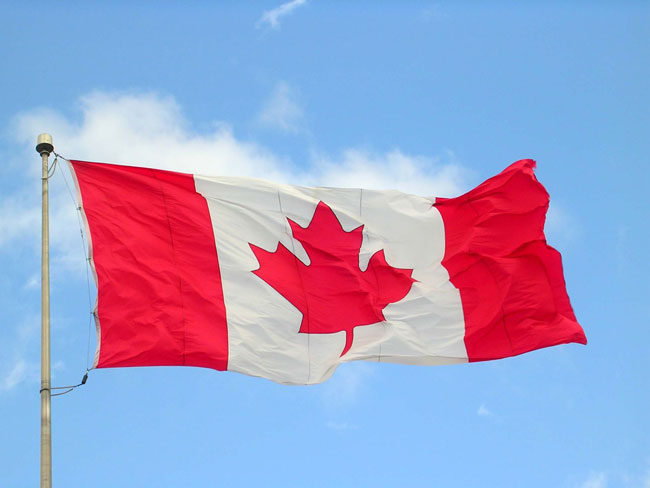 By McGill Reporter Staff
It won't be four party leaders coming to debate at McGill later this month, but the federal election campaign will make an appearance on Wednesday, Sept. 30, when the Students' Society of McGill University and radio station CKUT will play host to an event featuring candidates from the five main parties.
The debate will take place in the SSMU ballroom, 3600 McTavish St., on the third floor. Doors open at 4:30 p.m. and the debate will begin at 5 p.m. Speakers confirmed so far include:
• Rodolphe Husny (Conservative candidate in Outremont)
• Allison Turner (NDP canadidate in Ville-Marie-Sud ouest-Île des Soeurs)
• Daniel Green (Green Party candidate in Ville-Marie-Sud ouest-Île des Soeurs)
• Simon Marchand, (Bloc Québécois candidate in Hochelaga)
• Rachel Bendayan (Liberal candidate in Outremont)
Audience members will have a chance to question the candidates and the debate will take place in English.
In other election news, Elections Canada will be present on the downtown campus from Monday, Sept. 28, until Friday, Oct. 2, with a kiosk to be set up at various locations throughout the week. The kiosk is being set up to dispense information, primarily to students, about how they can vote in the Oct. 19 election.
For the first time, university students studying in Montreal will be able to vote in their home ridings – without leaving the city. In a pilot project designed to encourage students to participate more fully in the democratic process, Elections Canada is establishing offices at 40 Canadian university and college campuses, including two at McGill and one adjacent to a McGill residence building on Sherbrooke St.
Offices are also being set up at youth centres and Friendship Centres to help make voting more accessible to young people.
These offices, which should not be confused with regular polling stations, will be open from Oct. 5 – 8, from 10 a.m. to 8 p.m. At the offices, people who want to cast a vote in their home riding will be allowed to do so by special ballot, upon presenting two pieces of approved identification, at least one of which has the individual's home address on it (like a driver's license).
The three offices closest to McGill include Memorial Hall at 475 Pine Ave., next to the Curry Gymnasium; on the second floor of the Carrefour Sherbrooke residence building at 475 Sherbrooke St.; and, on the other side of Sherbrooke at the Plaza Diplomate/Ace Bar and Grill reception centre, in the EVO privately operated student residence building 420 Sherbrooke, next to McGill's Citadel residence building.
Offices, which are available to anyone, but are really aimed at student voters, are also being established at Dawson and Vanier CEGEPs, the Université de Montréal and the Native Friendship Centre at 20012 St. Laurent Blvd.
Advance polls, which might also prove useful to students who want to vote in their home ridings, will be open for four days through the Thanksgiving long weekend, from Friday, Oct. 9, to Monday, Oct. 12, inclusive.
In addition, there will be two actual polling stations on the downtown McGill campus on election day, Monday, Oct. 19. They will be located at the Student Centre (or SSMU Building, 3600 McTavish St.) and at Carrefour Sherbrooke student residence, 475 Sherbrooke St.