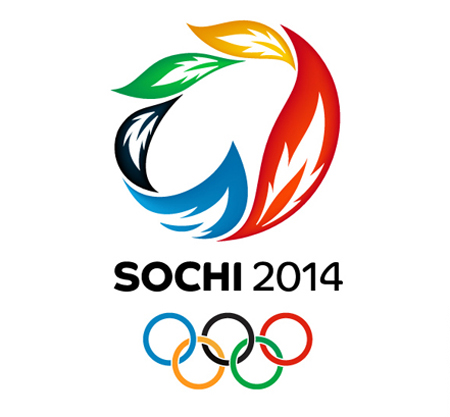 By Earl Zukerman
[The French version of the article will follow]
Eighteen McGillians – including a half-dozen athletes, two coaches and 10 IOC/COC administrators – are among various official delegations in Sochi for the Winter Olympic Games, Feb. 7-23. Also there are two graduates attending as members of the media.
Heading the list of athletes are three products of the McGill Martlets hockey team, including Mélodie Daoust, a physical education student currently on sabbatical from school, who hails from Chateauguay, Que., in addition to grads Charline Labonté (B.Ed. '12) of Boisbriand, Que., and Catherine Ward (B.Com '09) from the Town of Mt. Royal, Que.
Other athletes include snowboarder (half-pipe) is Alexandra Duckworth, an arts student on leave, from Kingsburg, N.S., and cross-country skier Daria Gaiazova, a native of Banff, Alta., who was born in Moscow. She is a part-time commerce student who previously competed for Russia at the 2010 Vancouver Games. Also Competing for Ireland is Jan Rossiter (B.Sc '10), another nordic skier, born in Cork, Ireland but raised in Kingston, Ont. Rossiter is a former MVP of McGill's nordic ski team and has completed the Canadian ski marathon on three occasions.
McGill grads heading to Russia as coaches include Mike Babcock (hockey; B.Ed '86) from Saskatoon, and Fredericton-born Stephen Gough (speedskating; BA, '98) who also lived in Lachine, Que.
Babcock, a former McGill defenceman now working his second Olympics as bench boss for Canada, has won five national and/or international championships, including gold at the 2010 Vancouver Games. Gough is a former Canadian Olympian at the 1994 Games in Lillehammer who later coached for Canada at the Vancouver Games and is now in charge of the American short-track speed-skating squad.
Rounding out the official delegation of McGillians are 10 administrators, including IOC member Richard Pound (BCom '62, BCL '67) of Montreal and IOC director of legal affairs Howard Stupp (BEng '78, LLB '83, BCL '83) of Laval, Que.
Among the COC staff is Ray Lalonde (executive director of communications; B.Ed. '86), Derek Covington (director of team services; MA '92) of Montreal, Marie-Andrée Lessard (athlete services volunteer; BCom '01) of LaSalle, Que., Douglas Vandor (athlete services volunteer; BCom '01) of Dewittville, Que., and Marg McGregor (performance centre manager; MBA '02).
The COC medical staff includes Dr. Connie Lebrun (Chief Physician; MDCM '81) ) of Edmonton, Alta., and Véronique Carmel (physiotherapist, speedskating; BSc, '07) of Ste. Julie, Que., along with Dr. Wayne Halliwell (mental performance consultant; MA '73) of Beaconsfield, Que., who will be attending his 10th Olympic Games as a sports psychologist.
In addition to the 18 listed above, two McGill grads are with the CBC, the Canadian TV rights broadcaster, namely CBC president Hubert T. Lacroix (BCL '76, MBA '81) and Jennifer Heil, a native of Spruce Grove, Alta., who graduated from McGill with a B.Com last May, won two Olympic medals and will be doing color commentary on CBC for the aerial skiing moguls events.
Another athlete with distant ties to McGill is Team Canada hockey defenceman Marc-Édouard Vlasic, whose father Edward (BSc. '79, B.Eng '83) and uncle Thomas (B.Com '83) both played varsity hockey for the McGill Redmen and his grandfather Dr. Ivan Vlasic (LLM '55) went on to become a professor at McGill.
McGill has a long tradition of involvement with the Olympics and the University's Percival Molson Stadium served as the field hockey tournament venue for the 1976 Summer Games in Montreal. The athletes heading to Sochi are among 120 McGill students or grads that have gone on to Olympic glory over the past century. These McGillians have won a combined total of 31 Olympic medals, nine of them golden, in addition to eight silvers and 14 bronzes.
McGill's first-ever Olympian was the legendary Percival Molson, who competed in track and field at the 1904 Summer Games in St. Louis. The University has also had one of its athletes serve as flagbearer – boxer Dr. George B. Maughan at the 1932 Games in Los Angeles.
R. Tait McKenzie, a renowned McGill gymnast, was the only artist to take part in five Olympics art competitions, winning a bronze medal at the 1932 Los Angeles Games in "mixed sculpturing – medals and reliefs."
The most decorated McGill Olympian is the late Dr. Phil Edwards, a graduate from the faculty of medicine, who racked up five bronze medals while representing Canada at the Summer Games in Amsterdam (1928), Los Angeles (1932) and Berlin (1936). He was the first Canadian male to win medals in three different Olympiads and his achievement stood for 66 years until matched by short-track speed-skater Marc Gagnon (1994, 1998, 2002), who claimed three golds and a pair of bronzes.
Six McGill students have won Olympic gold, five of them at the Winter Games.
Hockey goaltender Kim St-Pierre earned gold at three Olympiads (2002 in Salt Lake City, 2006 in Turin and 2010 in Vancouver). Two of her McGill teammates – Charline Labonté and Catherine Ward – also were part of the golden squad in 2010, which added to the gold that Labonté won at the 2006 Games. Freestyle skier Jennifer Heil struck gold at the 2006 Games and silver in 2010.
Swimmer George Hodgson, who reached the top of the podium twice at Stockholm in 1912, is the only McGillian to strike gold at the Summer Games
Curious about other McGill Olympians? See a complete list, posted below the French version, for the names of past and present McGillians who have participated in all winter and summer Olympic Games.
Dix-huit McGillois en route vers les Olympiques d'hiver de Sotchi 
Un groupe de 18 représentants de l'Université McGill incluant une demi-douzaine d'athlètes, deux entraîneurs et 10 administrateurs font partie de différentes délégations qui prendront part aux Jeux olympiques d'hiver de Sotchi, du 7 au 23 février. Deux membres des médias diplômés de McGill feront aussi le voyage en Russie.
Trois hockeyeuses ayant porté les couleurs des Martlets viennent en tête de liste du côté des athlètes, soit Mélodie Daoust, une étudiante en éducation physique originaire de Châteauguay, Qué., qui sera de retour à McGill en septembre prochain après une année sabbatique consacrée à l'équipe olympique, ainsi que les diplômées Charline Labonté (B.Ed. '12) de Boisbriand, Qué., et Catherine Ward (B.Com. '09) de Ville Mont-Royal, Qué.
Les autres athlètes mcgillois qui s'exécuteront à Sotchi sont la surfeuse des neiges (demi-lune) Alexandra Duckworth, étudiante en arts de Kingsburg, N.-É., présentement en sabbatique; la fondeuse Daria Gaiazova, une étudiante à temps partiel qui a grandi à Banff, Alb., mais est née à Moscou, et qui a représenté la Russie pour une première fois en 2010 à Vancouver; puis le fondeur Jan Rossiter (B.Sc. '10), né à Cork en Irlande mais élevé à Kingston, Ont., qui représentera lui aussi son pays d'origine.
Chez les entraîneurs, Mike Babcock (B.Ed. '86) de Saskatoon sera de nouveau derrière le banc de l'équipe masculine canadienne de hockey, alors que Stephen Gough (BA, '98) de Fredericton, qui habitait à Lachine, Qué., lorsqu'il étudiait a McGill, est aux commandes de la formation américaine de patinage de vitesse sur courte piste.
Babcock a remporté cinq titres nationaux ou internationaux au cours de sa carrière d'entraîneur, incluant la médaille d'or aux Jeux de Vancouver en 2010. Gough, qui a lui-même patiné aux Jeux de Lillehammer en 1994, dirigeait l'équipe canadienne de courte piste à Vancouver.
Parmi les 10 administrateurs ayant des liens avec McGill qui seront à Sotchi sont Richard Pound (BCom'62, BCL'67), un Montréalais membre du Comité International Olympique et Howard Stupp (B.Eng '78, LLB '83, BCL '83) de Laval, Qué., qui est le directeur des affaire légales avec le CIO.
Représentant le staff du Comité olympique canadien soit Ray Lalonde (directeur exécutif des communications; B.Ed. '86) de Trois-Rivières, le Montréalais Derek Covington (directeur des services aux équipes; MA '92), Marie-Andrée Lessard (agent des services aux athlètes; B.Com '01) de LaSalle, Qué., Douglas Vandor (agent des services aux athlètes; B.Com '01) de Dewittville, Qué,, et Marg McGregor (gérant du centre de la performance; MBA '02).
Parmi l'équipe médical du COC soit le Dre. Constance Lebrun (médicine-en-chef; MDCM, '81) d'Edmonton, Alb., et Véronique Carmel (physiothérapeute, patinage de vitesse; B.Sc, '07) de Sainte-Julie, Qué., puis le Dr Wayne Halliwell (MA '73) de Beaconsfield, Qué., consultant en performance mentale qui en sera à son 10e Jeux olympiques en tant que psychologue sportif.
S'ajoutant à ces 18 individus de marque, deux diplômés de McGill feront partie des nombreux membres des médias présents à Sotchi. Hubert T. Lacroix (BCL '76, MBA '81) sera sur place en tant que président de Radio-Canada, alors que Jennifer Heil (BCom'13), originaire de Spruce Grove, Alb., double médaillée olympique ayant reçu son diplôme en mai dernier, sera commentatrice pour les épreuves de ski acrobatique et bosses pour le réseau CBC.
Un autre athlète ayant des liens avec McGill, quoiqu'un peu plus éloignés dans son cas, est le défenseur Marc-Édouard Vlasic, qui portera les couleurs de l'équipe masculine de hockey du Canada. Son père, Edward (B.Sc. '79, B. Eng. '83), et son oncle, Thomas (B.Com '83), ont tous deux joué au hockey pour les Redmen et son grand-père, le Dr Ivan Vlasic (LLM '55), fut professeur à l'Université.
McGill possède une longue tradition lorsqu'il est question des Olympiques. Le stade Percival-Molson était le site de compétition pour les matchs de hockey sur gazon lors des Jeux d'été de Montréal en 1976.
Les six athlètes ci-haut mentionnés portent à 120 le nombre d'étudiants de McGill ayant participé aux Olympiques au cours du dernier centenaire. Au fil des ans, les Mcgillois ont gagné 31 médailles olympiques, incluant neuf d'or, huit d'argent et 14 de bronze.
Le premier Olympien issu de McGill fut le légendaire Percival Molson, qui a participé aux Jeux d'été de 1904 à St-Louis en athlétisme. L'Université a aussi vu un de ses athlètes être choisi comme porte-étendard, soit le boxeur Dr. George B. Maughan aux Jeux de 1932 à Los Angeles. R. Tait McKenzie, un gymnaste de renom, est quant à lui le seul artiste à avoir pris part à cinq compétitions artistiques olympiques, remportant une médaille de bronze aux Jeux de 1932 en "Sculpture assortie – médaillons et reliefs."
Le Mcgillois le plus décoré est feu Dr. Phil Edwards, diplômé de la faculté de médecine. Edwards a amassé cinq médailles de bronze pour le Canada aux Jeux d'été d'Amsterdam (1928), Los Angeles (1932) et Berlin (1936). Il fut le premier Canadien à grimper sur le podium lors de trois Olympiades, un exploit égalé 66 ans plus tard par le patineur de vitesse sur courte piste Marc Gagnon, qui a récolté trois médailles d'or et deux de bronze lors de ses participations en 1994, 1998 et 2002.
Six étudiants de McGill ont remporté l'or aux Olympiques, incluant cinq aux Jeux hivernaux.
La gardienne de but Kim St-Pierre a mérité trois médailles d'or en hockey, soit en 2002 à Salt Lake City, 2006 à Turin et 2010 à Vancouver. Charline Labonté et Catherine Ward étaient ses coéquipières en 2010, un triomphe qui s'ajoutait à ceux de 2006 et 2002 (réserviste) pour Labonté en 2006. Jennifer Heil a quant à elle remporté l'or aux bosses en 2006 et l'argent en 2010.
George Hodgson, un nageur, ayant gagné deux médailles d'or aux Jeux d'été de Stockholm en 1912.
Vos désirez en apprendre davantage sur les Olympiens ayant des liens avec McGill? Voici les noms des étudiants-athlètes de McGill – anciens ou actuels – qui ont participé aux Jeux d'été ou d'hiver.