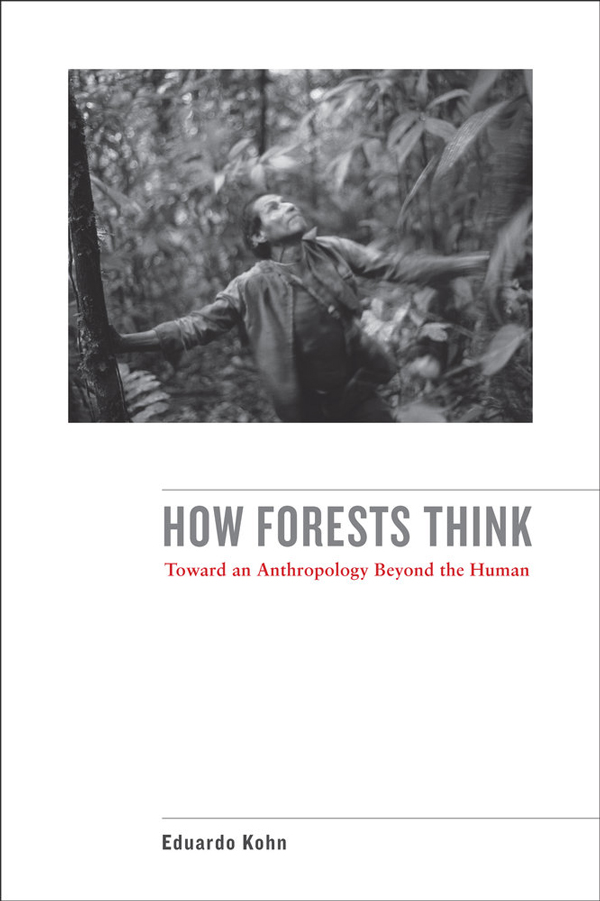 Anthropology professor Eduardo Kohn has been awarded the 2014 Bateson Prize by the Society for Cultural Anthropology (SCA) for his book, How Forests Think: Toward an Anthropology Beyond the Human (University of California Press).
The Gregory Bateson Prize is awarded annually at the meetings of the American Anthropological Association. Welcoming a wide range of styles and argument, the Bateson Prize looks to reward work that is theoretically rich, ethnographically grounded, and in the spirit of the tradition for which the SCA has been known —interdisciplinary, experimental and innovative. This year's prize competition saw 97 entries from 40 different presses.
Based on four years of Kohn's fieldwork among the Runa of Ecuador's Upper Amazon, How Forests Think explores how Amazonians interact with the many creatures that inhabit one of the world's most complex ecosystems and calls into question our central assumptions about what it means to be human.
In their citation, Bateson Prize organizers praised Kohn's work for presenting "a profound and generative challenge to the ways we conceptualize and pursue ethnography… Kohn's account depicts the rainforest as 'an emergent and expanding multilayered cacophonous web of mutually constitutive, living, and growing thoughts' — a landscape or 'multispecies assemblage' where long running anthropological concerns and conundrums are first figured and then transformed. Kohn charts a deep 'relationship between life, self, and thought,' that ranges through copious forms, all engaged in or framing semiosis."