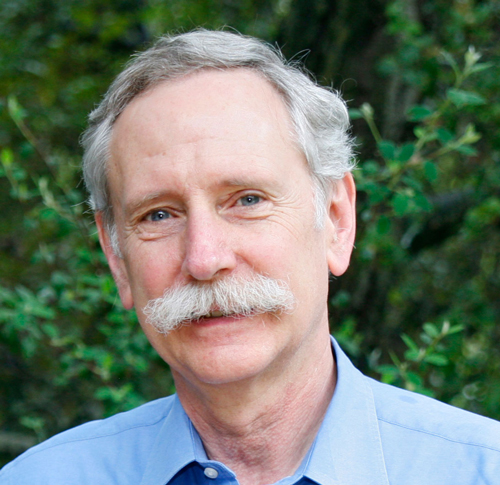 Dr. Walter C. Willett, Fredrick John Stare Professor of Epidemiology and Nutrition and Chair of the Department of Nutrition at Harvard School of Public Health, has been named winner of the 2013 Bloomberg Manulife Prize for the Promotion of Active Health.
Dr. Willett is the single-most cited nutritionist in the world, and a sought-out expert on the topic of health and nutrition. Known for his strong criticism of policies and guidelines that fail to reflect the best scientific evidence, Willett has dedicated himself to pursuing research that can inform the public about how proper nutrition contributes to better health, and ultimately, a longer life.
Author of more than 1,000 scientific articles on diet and disease, Dr. Willett is perhaps best known for his national bestseller, Eat, Drink, and Be Healthy, which presents nutritional recommendations based on the best available data from both epidemiologic and clinical studies. In this book, he presents his "Healthy Eating Pyramid," supplanting the USDA Pyramid as a healthy eating guideline. He argues that diseases such as cardiovascular disease, diabetes and some cancers are largely preventable through properly informed nutritional and lifestyle choices.
The $50,000 Bloomberg Manulife Prize, launched in May 2011, is awarded annually to a researcher from anywhere in the world whose work promises to broaden our understanding of how physical activity, nutrition or psychosocial factors influence personal health and wellbeing. Applications for the Prize are judged by a jury of distinguished academics from universities and research institutions across North America.
The prize was the brainchild of Toronto financier and McGill alumnus Lawrence S. Bloomberg, C.M., O.Ont., MBA '65, Chair of the Board of Directors of BloombergSen Inc. and a Director of the National Bank of Canada.
"The Bloomberg Manulife Prize was created to raise the profile of health research that has the power to make a transformative difference to public health, and on how people approach their health and wellbeing," explains Mr. Bloomberg. "Dr. Willett's exceptional career epitomizes the intersection of strong research with a powerful public message, and I could not be happier with his selection as this year's Prizewinner."
To better educate Canadians on issues of health and lifestyle, and to promote positive shifts in behaviour, Mr. Bloomberg joined forces with corporate partner Manulife Financial, with each pledging $1 million dollars to set up this 10-year initiative. Since its inauguration, the Prize has gained the endorsement of prominent health organizations including The Canadian Cancer Society, The Canadian Heart and Stroke Foundation, ParticipACTION Canada, The Canadian Diabetes Association and YMCA Canada.
"Dr. Willett is a thought leader in his industry, performing forward-thinking work that influences healthy lifestyles," says Nicole Boivin, Chief Brand and Communications Officer at Manulife Financial. "His work aligns with our long history of supporting causes that improve overall health and wellbeing, and we are proud to recognize him with this award."
Dr. Willett will accept the prize at a special ceremony at the MaRS Centre in Toronto on Monday, Jan. 27, where he will also take part in a conversation about his research. This will be followed by a moderated Q&A discussion on Wednesday, Jan. 29 at McGill, to discuss how small changes in our diet can drastically improve our health.