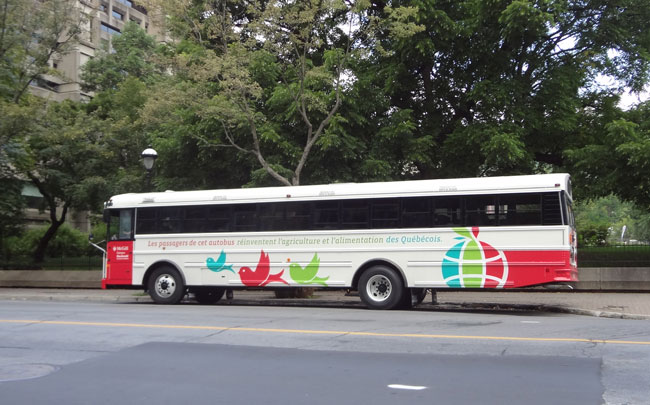 Continuing work by the City of Montreal on Sherbrooke St. between University St. and Peel St. is forcing the University to move the downtown drop-off and pick-up point for the inter-campus shuttle bus. Starting Monday, Jan. 16, the bus will stop at the southwest corner of President Kennedy and McGill College avenues (between Mansfield St. and McGill College Ave.) This stop will be in place while the City installs a new sewer line along Sherbrooke St., a project expected to last into the spring.
Please take care crossing Sherbrooke and obey the police officers who will be back directing traffic as of Monday, when vehicular traffic on Sherbrooke will be reduced to one lane in the eastbound direction only.
To find out where the bus is, use the Shuttle Bus Tracker, a mobile-friendly website that uses Google Maps to show the location and speed of each bus along its route. So simple to use – just point your browser here.