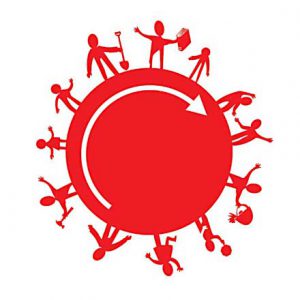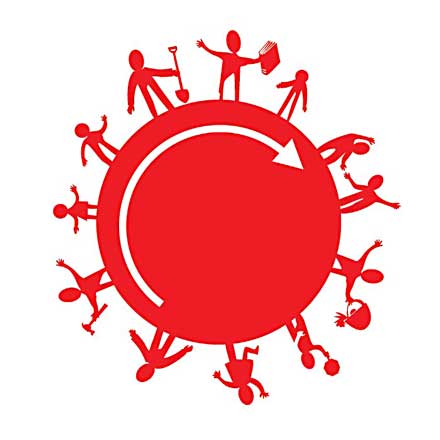 By Neale McDevitt
Universities as ivory towers, disconnected and aloof from the outside world, is a symbol that has been around for centuries. On Oct. 5, McGill's first ever Community Engagement Day (CED) will try to tear down that unfortunate image brick by ivory brick.
"There's this notion that McGill operates in a bubble," says Max Halparin, CED Communications Coordinator. "This day is to show that it's not true."
The Oct. 5 event, a joint initiative of the Social Equity and Diversity in Education Office, the Students Society of McGill University and the Sustainability Projects Fund, will highlight some 20 group community engagement activities on campus and around the city. These activities will celebrate a myriad of collaborations between University groups and various Montreal community organizations and will include public discussions, community walking tours, urban gardening and youth mentorship.
The lineup is large and diverse, ranging from Rez Life's work with the NDG Food Depot in which student volunteers living in residence will get a tour of the Depot's operation and then help with food portioning; to the Beyond Me program in which participants will accompany Beyond Me mentors and students from the Montreal Oral School for the Deaf, Peter Hall School, and Summit School on fun educational tours of either the McGill Farm or the Ecomuseum.
"This is both a chance for us to celebrate all the initiatives that connect McGill with the communities around Montreal as well as an opportunity to give them a little publicity and some recognition for the work they do that, often, people don't know that much about," says Halparin.
"For example, we have a wonderful collaboration between Santropol Roulant and our Edible Campus project," he continues. "We have this amazing container garden outside Burnside Hall that people walk by without really giving it much thought. But, among other things, that garden produces vegetables for Santropol's meals-on-wheels program for people living with a loss of autonomy."
People will get a tour of both of the Burnside Garden and Santropol Roulant's facilities, with the hope that participants will return a few weeks later when it's time to dismantle the garden for the winter. "We're trying to push this beyond just a day and not just be a one-off event," says Halparin. "The goal is to encourage students, staff, faculty and alumni to incorporate this kind of work into their daily lives."
The simple fact is, ivory tower assumptions aside, many McGillians already do their share of community work. In planning CED, organizers came across "more than 100 such collaborations," says Halparin. "And the great thing is that there really is something for everyone regardless of their interests. You can take inventory of Montreal trees, mentor elementary school kids in Verdun, learn about community radio, teach music to underprivileged kids – there is no shortage of work that needs doing."
Community Engagement Day; Friday, Oct. 5. For the full schedule of events and for more information, including how to volunteer on the day itself or to register for events (registration closes Oct. 3 at midnight), go here.