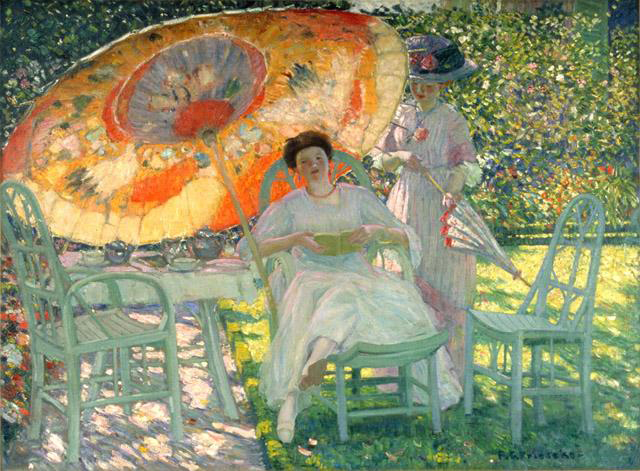 By Neale McDevitt
After a long, cold winter and a dreary, wet spring, Montrealers have been out in full force during this recent heat wave to enjoy a little fun in the sun. But people should remember that precautions are needed to ensure that today's fun doesn't result in tomorrow's serious health issues.
"In recent years we have seen a significant and alarming rise of the number of cases of melanoma, as well as other diseases linked to sun exposure," says Dr. Manish Khanna, Director of Dermatology Oncology at the Jewish General Hospital. "And the incidents have been on a steady climb every year over many years."
While we hear more about breast and prostate cancer in public service campaigns, skin cancer is the most common cancer in Canada. The Canadian Cancer Society estimates 6,500 new cases of malignant melanoma and another 76,100 cases of non-melanoma skin cancers will be diagnosed in 2014. Melanoma is the deadliest form of skin cancer, with 1,050 Canadians expected to die from it this year. That, despite the fact that skin cancer, including melanoma, is one of the most preventable types of the disease.
Part of the problem is that, while most Canadians have heard about the potential risks associated with too much exposure to the sun, they are under the false presumption that a sunscreen with a high SPF (sun protection factor) will protect them.
"I always say that sunscreen is the last line of defense for your skin. Anything you can do before that is better," says Dr. Khanna. "The best way to protect against the sun is avoidance," noting that people should avoid the sun when it is at its strongest, primarily between 11 a.m. and 3 p.m.
"Of course, it isn't always practical to stay indoors during these hours, but if you are going to be outside then use all physical means to protect yourselves – hats, sunglasses, loose clothing," says Dr. Khanna.
When outdoors, people should look for places with lots of shade, like awnings, gazebo tents and parks with big trees. Always take an umbrella to the beach. Dr. Khanna says people should remember that shade and cloud cover do not provide 100 per cent protection from the sun's harmful ultraviolet rays. "Depending on the cloud cover, you can still get badly burned on overcast days," he says.
And then there's sunscreen. "The problem is that many people think a small dab of sunscreen is sufficient to protect them all day long," says Dr. Khanna. "It gives them a false sense of security that can be really dangerous."
Experts recommend that people use a sunscreen with a minimum 30 SPF and that a blob that fits on their fingertip is good for about a palm-sized area of skin. Too much sunscreen is always preferable to too little, as the latter can dramatically diminish the quality of protection, says Dr. Khanna, pointing to a study in which a sunscreen's protection factor was diminished by about half because test subjects simply did not apply enough. "You think you've got an SPF 30 protecting your skin, but it is only doing the work of an SPF 15," says Dr. Khanna. "That's where people can get into trouble."
This is even more relevant with the increasingly popular spray sunscreens, says Dr. Khanna, because it is impossible to apply the recommended fingertip-to-palm-sized-area formula. "Once again it comes down to quantity," he says. "You need to be pretty generous with the spray so that you see a substantial film of liquid building up onto the skin."
In general, people should apply sunscreen every three or four hours. Because there are no truly waterproof products, swimmers should towel off when they come out of the water and immediately apply more sunscreen. The same is true of athletes playing sports outside who sweat a lot. Finally, sunscreen should be applied indoors some 30 minutes before going outside, as certain products need the time to be properly absorbed by the skin. Coverage is key.
On top of sunscreen with a high SPF number, people should also look for one that is a broad-spectrum sunscreen in that it protects from both UVA and UVB rays. "UVB is what causes sunburns and UVA is what causes skin aging. UVA goes deeper into the skin and tends to work more on the collagen and on the dermis rather than the epidermis which is the top of the skin," says Dr. Khanna. "UVA can also cause that changes that contribute to skin cancer, but it's sort of silent because it isn't causing the burns that we associate with too much sun.
"In the end, if you use a sunscreen that only offers UVB coverage, you won't get a sunburn but you may be at risk for skin aging and skin cancer," continues Dr. Khanna. "A broad-spectrum sunscreen is most effective to prevent skin cancer."
Dr. Khanna warns, however, that even the best sunscreen applied properly does not offer full protection from harmful rays and that there is no such thing as a "healthy tan." "When our skin tans, it's just a signal that our body's defense mechanism has been activated. Your cells are producing this pigmentation to act as an umbrella to cover and protect the cells from further insult from ultraviolet radiation," he says. "But the serious damage that ultraviolet radiation causes is delayed. You don't get skin cancer from last year's sunburn. It's often delayed by 10, 20 or 30 years."