On Friday, Nov. 27, some 800 students will cross the stage of Salle Wilfrid Pelletier in Place des Arts during the Fall Convocation ceremonies. One of the highlights of every semester, Convocation stands as a significant milepost in the lives of each graduate, marking the end of one leg of their life's journey while pointing them toward the next phase.
This year's ceremonies have an added significance because, in addition to honouring McGill's newest Honorary Degree recipients, Eleanor Wachtel and Richard Pound, the University will also install Arnold Steinberg as new Chancellor.
Also, four people will receive a Principal's Prize for Excellence in Teaching and four individuals and a team will get a Principal's Award for Administrative and Support Staff – all of whom will appear in the Dec. 10 issue of the McGill Reporter.
The ceremony for students receiving graduate degrees, certificates and undergraduate degrees in Arts, Arts & Science (BARSCI), Education, Music, and Religious Studies will be held at 10 a.m. The afternoon session for students receiving graduate degrees, certificates and undergraduate degrees in Agricultural and Environmental Sciences, Continuing Education, Dentistry, Engineering, Law, Management and Medicine will be held at 3 p.m.
For more info, go to www.mcgill.ca/convocations/fall2009convocations/
Fall 2009 Honorary Doctorates
Eleanor Watchel
Doctor of Letters, honoris causa
Friday, Nov. 27; 10 a.m.
A McGill graduate with an Honours BA in English literature, Eleanor Wachtel is a well-known figure in the Canadian arts scene. A long time host of CBC Radio's Writers & Company, Wachtel also hosted The Arts Tonight for the better part of a decade. As a contributor to "Wachtel on the Arts" for the CBC series Ideas, she examines the world of film, opera, the visual arts, theatre, dance and architecture.
Throughout her illustrious career, Wachtel has interviewed many notable guests including John Updike, Desmond Tutu, Oliver Sacks, Jane Goodall, Harold Bloom, and Margaret Atwood. Writers & Company won the CBC Award for Programming Excellence in 1995 and 2003, and Wachtel was made a Member of the Order of Canada in 2004 in recognition of her outstanding contribution to arts
journalism.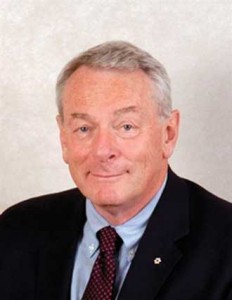 Richard Pound
Doctor of Laws, honoris causa
Friday, Nov. 27; 3 p.m.
No stranger to McGill Convocations, Chancellor Emeritus Richard Pound has spent the last decade presiding over these ceremonies, conferring degrees on thousands of McGill graduates. Internationally known for his work in promoting the Olympic movement as an International Olympic Committee (IOC) Executive Board member and Vice-President, Pound was instrumental in restoring the fiscal health of the Olympic Games. He also helmed the investigation into the scandal surrounding the Salt Lake City Olympics bid, which resulted in new ethical guidelines for interactions between IOC members and bidding cities. In 1999, Pound became Founding Chair of the World Anti-Doping Agency; his new mandate was tackling drug use among the world's top athletes.
Pound's volunteer work includes service on McGill's Board of Governors, including five years as its Chair; President of the McGill Alumni Association; Chairman of the McGill Fund Council; Trustee of the Martlet Foundation; and University Chancellor. Some of his awards include the Distinguished Friend of Education award from the Canadian Council for the Advancement of Education and the Ernest T. Stewart Award for Alumni Volunteer Involvement from the U.S.-based Council for Advancement and Support of Education. He is also an Officer of both the Order of Canada and l'Ordre national du Québec.