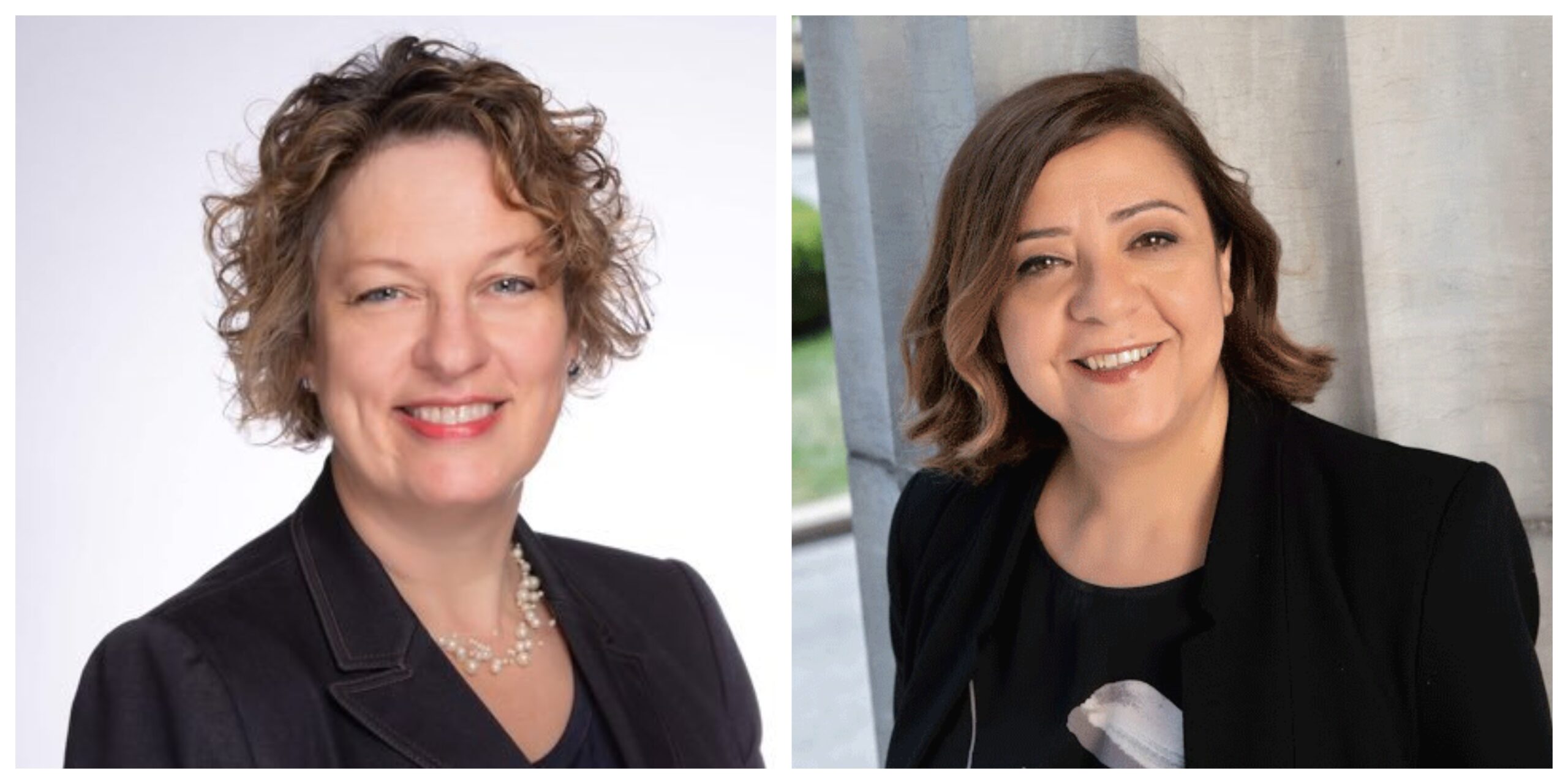 In a message to the McGill community, Interim Principal Christopher Manfredi announced the reappointments of Professors Elham Emami and Carola Weil in their respective positions as Dean of the Faculty of Dental Medicine and Oral Health Sciences and Dean of the School of Continuing Studies.
The reappointments come after an Advisory Committee conducted an extensive review of each Dean's first term and their future objectives.. The committees solicited comments from the community, and conducted a 360-degree leadership assessment with direct reports, as well as with members of senior administration. The committee also interviewed Dean Leckey about his goals, commitments and expectations for a second term.
Interim Principal Manfredi recommended the reappointment of each Dean to the McGill University Board of Governors, which accepted them at its meeting on December 15, 2022.
Elham Emami
Elham Emami is an internationally recognized clinician-scientist who has dedicated her career to the promotion of oral health through service, education and research. Much of her multidisciplinary, practice-driven research is focused on three areas: prosthodontic treatments, the impact of oral health on general health, and social inequalities in rural populations.
Having worked at McGill as an adjunct professor since 2011, Emami began her first term as Dean of the Faculty on July 1, 2018.
"Under Dean Emami's leadership, the Faculty of Dental Medicine and Oral Health Sciences maintained its strong presence in the community, particularly through clinical activities and services," wrote the Interim Principal in his message to the McGill community. "During her first term as Dean, the Faculty enhanced its research performance and capacity, and advanced an ambitious EDI agenda."
Carola Weil
Carola Weil is political scientist and policy analyst by training (M.A./Ph.D. in Political Science & Master's of Policy Management, University of Maryland; B.A. in History from Bryn Mawr College), with a focus on international relations, human security and migration, conflict transformation and public diplomacy.
Weil came to McGill with a wealth of experience and expertise in academic management, administration and leadership. Prior to her appointment as Dean of the School of Continuing Studies in 2018, Weil served as the inaugural Dean of the School of Professional and Extended Studies at American University where she oversaw the delivery of life-long experiential learning programs at all levels, from pre-collegiate to post-retirement.
"During her first term as Dean, Prof. Weil completed an ambitious reorganization of the School of Continuing Studies," said Manfredi. "Under her leadership, the School also made meaningful progress to support EDI efforts and advanced its fundraising strategy."
Deans Emami and Weil will each begin a second five-year term on July 1, 2023.