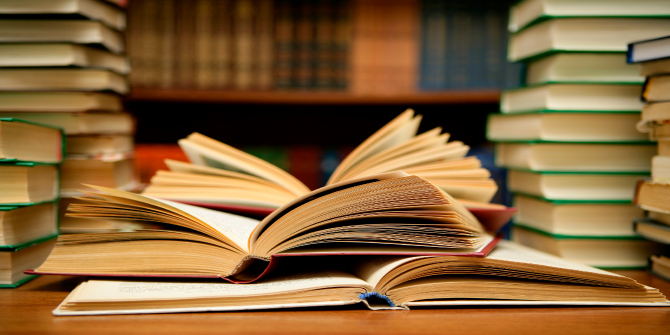 When it comes to novels women are still second-class citizens.
That's according to the latest findings of researchers at .txtLAB, a digital humanities laboratory that focuses on understanding cultural inequality using computation methods. txtLAB is directed by Andrew Piper, Professor in the Department of Languages, Literatures, and Cultures, and a leader in the emerging field of large-scale text analysis.
The research, initiated by Eve Kraicer (BA Arts'17) as an independent study project with Piper, shows that twice as many men as women appear in novels of the last decade and half. Kraicer and Piper analyzed 1,330 digitized novels, with 26,400 characters in seven genres of fiction published between 2001 and 2015.
Bestsellers, prize winners, mystery, romance, young adult and science fiction, as well as books reviewed by the New York Times were scanned and turned into data using specialized software.
If she can read it, she can be it
The number of female and male characters, and how they interact with each other were then tabulated. The data showed twice as many males as female, even if the numbers of protagonists were almost equally split between male and female. Interactions between characters followed what researchers call a heteronormative social model, meaning duos of one man and one woman, with two men as a second most common social form. Pairs of women were rare.
"Overall we found a ratio of men to women which approaches 2:1," says Kraicer, who is now doing a Masters in Gender and Media Studies at the London School of Economics. "Surprisingly, the gender of the author has little impact on this number. At every character rank, no matter the author's gender, or the genre of book, there are more men than women."
The research found that less of the action revolves around women, and when women do appear they rarely connect to other women.
Kraicer says the study took the credo of The Geena Davis Institute on Gender and Media: "If she can see it, she can be it," or in this case, "If she can read it, she can be it." Representation plays a crucial role in our lives, says Kraicer, emphasizing that the way women and girls are represented (or not represented) in fiction has a real impact on the ways we think about the potential of girls and women.
The golden mean of patriarchy
"The ratio of two men to one woman is known as the golden mean of patriarchy," says Piper. "We see this two-men-for-every-woman ratio in fiction, film, as media experts, and on the news. We use machine learning in this nascent field called Cultural Analytics to analyze what's going on and whether it's changing."
Kraicer and Piper hope that the data can be used by the publishing industry to create more gender equality when it comes to creative writing.
"Before doing this project, I didn't think about the gender distribution of characters in books I read," says Kraicer. "But now I absolutely do. In some way this kind of data-driven study is a consciousness-raising project – we can't address the things we don't know about."
Data-driven cultural analysis
Data-driven cultural analysis is a growing field at McGill. Piper says his classes are always full and more and more students want to work in the lab. There is increasing demand for expertise as more grad students in biology, history, sociology and information studies are using analytics.
Piper leads the international partnership Novel TM: Text Mining the Novel. A Multi-University Digital Humanities Initiative, of 21 universities across North America, in the first large-scale quantitative and cross-cultural study of the novel. He is also is a board member of the Centre for Social and Cultural Data Science (Cascades), directed by Derek Ruths, Associate Professor of Computer Science. Cascades is a multi-disciplinary community of about a dozen McGill scholars, with a shared interest in developing advanced quantitative and computational methods, and applying them to research in the humanities and social sciences.
You can read the full article by Kraicer and Piper here. You can follow .txtLAB on Twitter @_akpiper and read more about cultural analytics research in CA Journal of Cultural Analytics, edited by Andrew Piper.