Hailing from around the world, McGill's valedictorians are a diverse, multitalented group. When they came to the University, they brought with them their unique backgrounds, passions and ambitions. While they all praise the education they received at McGill, one thing is certain, the University has benefitted just as much for having them as valuable, contributing members of our community.
These outstanding students have earned the respect of the peers who they represent through their strong academic performance, leadership and commitment to making the University – and the world – a better place.
For the Spring 2021 Convocation, the Reporter continues its tradition of interviewing the newest group of McGill valedictorians.
In the second instalment of the series, we feature Sreedurga Cherukumalli (B. Eng. Honours Bioresource Engineering, with a minor in Environmental Engineering ), the valedictorian for the Faculty of Agricultural and Environmental Sciences. You can watch the Faculty's virtual convocation ceremony here; Sreedurga's valedictory speech begins at 28:15.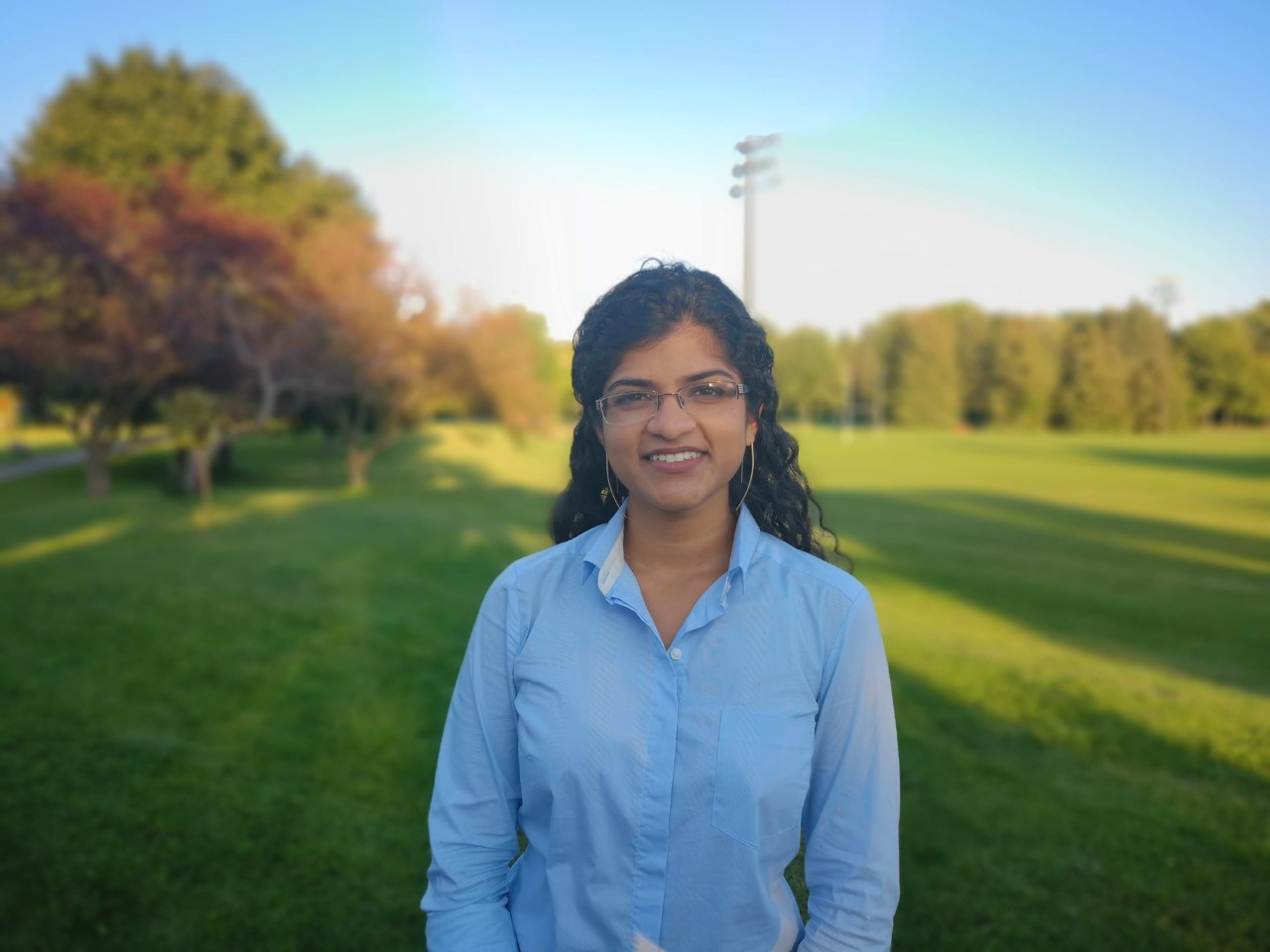 What is your hometown?
I was born in India and grew up in Toronto and upstate New York.
What were some of your impressions when walking onto campus for the first time?
I visited Macdonald Campus while touring universities in high school. It was all so stunning, the lake, the greenery, the farms. I could immediately tell it was a small but welcoming community. I had no plans to come here for school, but life works in unexpected ways and I'm glad I ended up here.
What are some of the highlights of your time as a McGill student?
Definitely the extracurriculars I took part in. I really enjoyed representing my class as VP Academic, working on improving our program curriculum, participating in the engineering competitions, being part of a dance team, and doing research on the farm. I also loved my field semester in Barbados at McGill's Bellairs Research Institute.
Three favourite places on McGill/Mac campus?
The Morgan Arboretum, the Lods farm, and the Ceilidh.
What's next for you, both short and long term?
I started working in the renewable energy field in Montreal. I might pursue higher studies. Eventually, I hope to work in energy/environmental policy to enact more widespread change.
Tell me about your Faculty and your classmates. How important have they been to your overall McGill experience?
Our Faculty is like a family. It is small and tight knit; everyone knows and cares for each other. Even if you don't know someone personally, you've probably seen them around, so it's very easy to make new friends.
My classmates have been so important to my education and growth as a person. Unlike the reputation that engineering programs have, I have not experienced any cut-throat competition in Bioresource Engineering. We all collaborate, spend time together, and genuinely want one another to succeed. My program is evidence that success does not have to be at another's expense.
Who or what will you miss most?
I will miss the community at Mac. It is truly a unique place where the goal of making the world a better place is met with drive and ambition. It becomes so easy to do your part when everyone around you is doing their part to live sustainably, and the systems are set up to support that.
What advice do you have for new students to McGill?
The experiences and learning outside the classroom are just as, if not more, valuable than those inside the classroom. That could be clubs, sports, or just spending time with friends. Sometimes it is worth skipping that assignment to go on that spontaneous outing with your friends. Those experiences will teach you more about life than academics will. Live in the moment and don't take yourself too seriously.
What are your plans for virtual convocation?
Probably just watching it at home with family.
What was your experience with the pandemic?
I have learned a lot about myself and the world, both good and bad.
Have you been on campus at all?
I lived next to Mac Campus for most of the pandemic. It was a nice solace to have access to the nature Mac offers.
What are some of the biggest challenges facing the world today? How confident are you that we can address these challenges and make a difference?
The climate and environmental crises are some of the biggest challenges we face. I cannot speak to the fate of the world, but I am surrounded by people working hard to make a difference. Regardless of the result, I am content knowing I am doing my part and helping others do theirs.
Do you have anything to add?
There is a lot going on in the world. It may be overwhelming but it is important that we do our part. Stay informed, raise awareness, donate or volunteer if you can. Most importantly, do not lose hope.