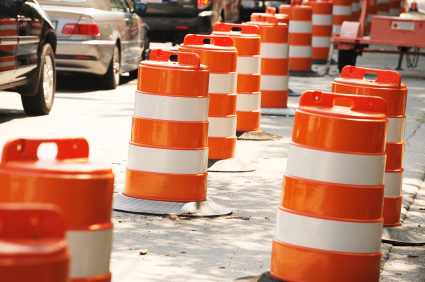 (La version française suit)
Please note that due to the City of Montreal's construction projects near the downtown campus, Sherbrooke Street will be closed to vehicular traffic in both directions between Peel and University Streets this weekend (Saturday, April 29, and Sunday, April 30) and next weekend (Saturday, May 6 and Sunday, May 7). Pedestrians will still be able to circulate on Sherbrooke and access campus, as will emergency response vehicles. Peel and University Streets will remain open to vehicular traffic. Motorists wishing to circulate around the campus on those dates should follow these detours established by the City. The 24 East bus will be rerouted through Pine Ave. between Peel Street and Parc Avenue.
We also take this opportunity to inform you that, except for those two weekends, the temporary stops for the 24 East bus route will remain in effect until May 12, as will the temporary route for the 24 West bus (via de Maisonneuve Bldv.).
Finally, note that McTavish Street between Doctor-Penfield and Pine Avenues will be closed to vehicular traffic (except for emergency response vehicles and delivery/service vehicles) from Tuesday, May 2, to Tuesday, May 9, inclusively. Parking permit holders should seek alternate parking lots during that period (see separate communication from Parking Services).
If you have a concern or comment about any of the current construction projects, you can communicate it by email to construction.feedback@mcgill.ca. If you witness or are involved in an emergency situation, please call 514 398-3000 immediately.
As always, you can visit this website for maps and background information on these projects. If you wish to contact the City of Montreal directly, you can do so through this website.
Facilities Management and Ancillary Services
****
Fermeture rue Sherbrooke 29-30 avril & 6-7 mai & McTavish (tronçon nord) du 2 au 9 mai
Veuillez noter que les travaux que réalise la Ville de Montréal autour du campus du centre-ville entraîneront la fermeture de la rue Sherbrooke à la circulation automobile entre les rues Peel et University, cette fin de semaine (samedi 29 avril et dimanche 30 avril) et la fin de semaine prochaine (samedi 6 mai et dimanche 7 mai). Les piétons ainsi que les véhicules d'urgence pourront toutefois continuer de circuler sur la rue Sherbrooke et accéder au campus. Les automobilistes qui voudront circuler autour du campus devront emprunter les détours mis en place par la Ville. L'autobus 24 circulant en direction est empruntera l'avenue des Pins entre la rue Peel et l'avenue du Parc.
Nous profitons de l'occasion pour vous informer qu'à l'exception de ces deux fins de semaine, les arrêts temporaires de la ligne d'autobus 24 Est demeureront en vigueur jusqu'au 12 mai, tout comme le trajet temporaire de la ligne 24 Ouest (qui emprunte le boulevard de Maisonneuve).
Enfin, veuillez noter que le tronçon de la rue McTavish situé entre l'avenue du Docteur-Penfield et l'avenue des Pins sera fermé à la circulation automobile (à l'exception des véhicules d'urgence et des véhicules de livraison), du mardi 2 mai au mardi 9 mai inclusivement. Les détenteurs de permis de stationnement sont priés de consulter le message transmis par le Service du stationnement à ce sujet afin de connaître les autres options qui s'offrent à eux.
N'hésitez pas à soumettre vos questions et vos commentaires par courriel à construction.feedback@mcgill.ca. En cas d'urgence, veuillez téléphoner au 514 398-3000 sans tarder.
Pour obtenir de plus amples renseignements sur ces travaux, veuillez consulter notre site Web. Pour communiquer directement avec la Ville de Montréal, veuillez cliquer sur ce lien.
Gestion des installations et services auxiliaires