800 Canadians help create Canada's Self Portrait
By Neale McDevitt
Yesterday, Aquil Virani celebrated Canada Day by unveiling his unique artwork, Canada's Self Portrait, at Gallerie Mile End. And although he is the artist who created the six-foot-by-three-foot pen and ink piece, he couldn't have done it without the help of some 800 or so friends from across the country.
Canada's Self Portrait is the end result of a year-long odyssey undertaken by Virani and Rebecca Jones, a pair of McGill alums who were looking to explore the ever-elusive Canadian identity.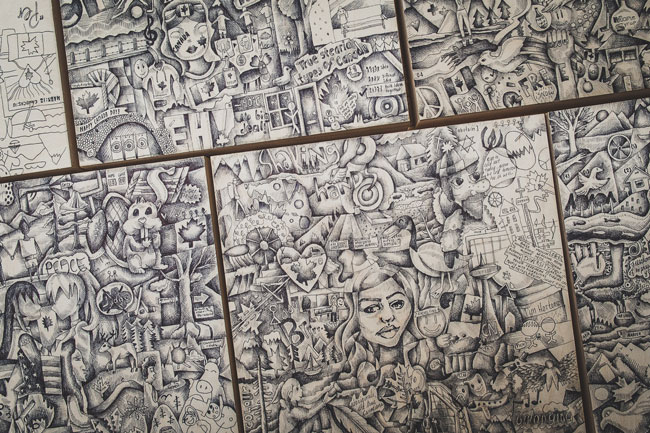 The multi-media project involved a coast-to-coast train journey gathering submissions from the general public of all 13 provinces and territories. People were asked to fill out a short questionnaire ("Describe Canada in one word," etc.) and include a small sketch that represents Canada. The response was phenomenal.
"We received over 800 submissions from kids as young as three years old to someone who was 86," says Virani. "It was incredible to see how enthusiastic people were to be a part of something we felt so strongly about."
Virani's job was to create a unified artwork using each submission – and make no mistake, every single submission has been incorporated into the finished piece.
"Part of the concept is that we are all artists and everyone's opinion counts," says Virani, an artist and graphic designer who graduated from McGill with a BA in philosophy and marketing. "It is about Canadian identity, so things like civic liberty, voting, participating in democracy are important. Every vote, every voice counts.
"I have redrawn every one in my style – although I have tried to make it so people can recognize their own drawing," says Virani. "My task was to bring together a very diverse collection of drawings so that they look like one unified voice."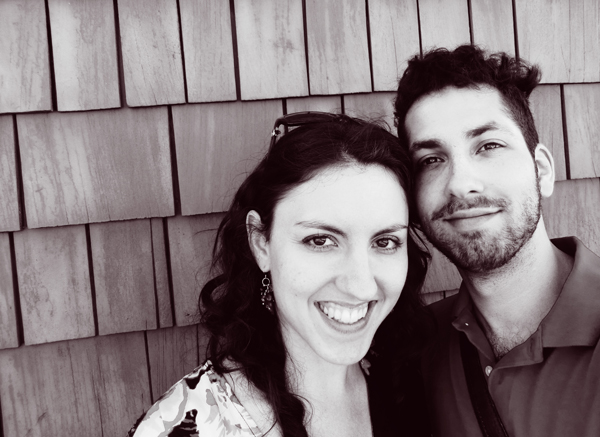 Using a black ballpoint pen ("Not much different than ones people use every day"), Virani worked on 10-inch x 10-inch panels of birch wood that would be put together to create the final product.
"I also used some red – very Canadian colour," says Virani. "We collected water from St John's, Newfoundland and Victoria, B.C. and used it to mix with the paint – a coast-to-coast artistic gesture."
In compiling the answers to the short questionnaire, Virani and Jones saw a number of themes emerge. Top on the list was freedom, followed closely by multiculturalism. "Those themes aren't surprising when you realize that a quarter of the people who participated in this project were not born in Canada," says Virnani, whose parents were both born overseas. "A lot of immigrants come from countries without the same human rights as we have here – so of course freedom and multiculturalism will be real keystones to the Canadian identity. It helped me recognize the extent of the privileges we enjoy.
"Canada is such a huge country with so many different perspectives and I think this piece, in all its intricacy and detail, has succeeded in expressing the paradox of Canadian identity."
Canada's Self Portrait was unveiled on July 1, and will be on display today, July 2, at Galerie Mile-End (5345 Park Avenue).