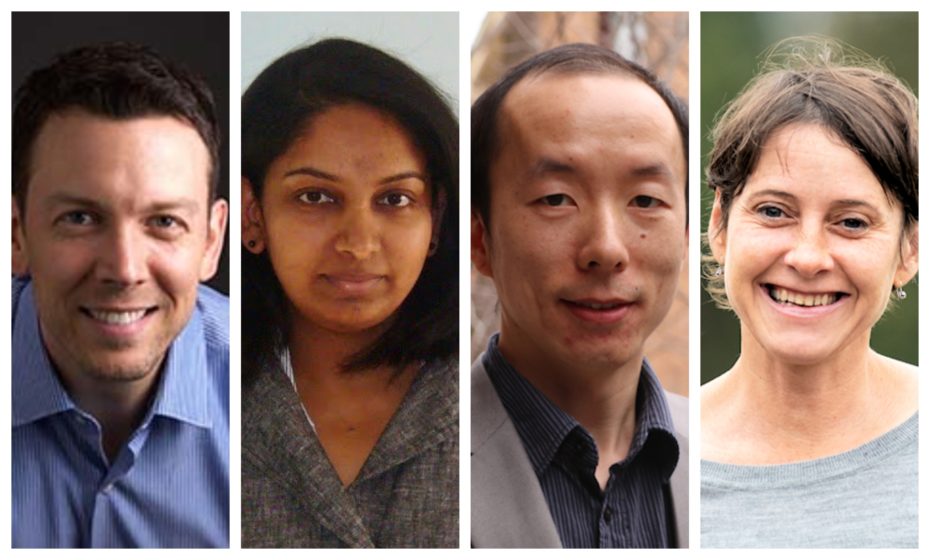 The Government of Canada through the Canada Foundation for Innovation (CFI) recently announced their funding investment of more than $96 million to support 377 new research infrastructure projects at 55 institutions from coast to coast. The CFI also announced the funding of projects through the John R. Evans Leaders Fund (JELF) in partnership with the Canada Research Chairs (CRC) Program, investing $4.6 million in 21 Chairs at 16 institutions to provide them with the innovative tools they need to pursue their valuable work.
Thirty-eight McGill research projects have received a combined total of $9.3M in federal grants through this round of JELF. The fund helps universities attract top talent in diverse fields of research by providing them with the highly specialized research infrastructure they need to be leaders in their field. The recipients will also receive matching funds from the Quebec government for their research endeavours.
Professors Jörg Hermann Fritz and Corinne Maurice of the Department of Microbiology and Immunology, and Bastien Castagner of the Department of Pharmacology and Therapeutics, received $352,778 in JELF funding for their project on harnessing microbiota metabolism for human health benefits. The project will focus on the ill-defined relationship between bacteria in the human gut, metabolism and the immune system. The research will help design new, more effective drugs to treat inflammatory bowel diseases, obesity, asthma and other chronic diseases.
One McGill project received $520,000 in JELF funding, in partnership with the Canada Research Chairs (CRC) program. Professor Stephen Lomber of the Department of Physiology and Canada Research Chair in Brain Plasticity and Development, received $520,000 from the JELF and CRC partnership to establish an internationally recognized laboratory with state-of-the-art facilities for the study of brain plasticity and auditory neuroscience. The laboratory will help researchers understand how the brain processes sound, and how to best design therapeutic strategies for the 300,000 Canadians burdened with profound hearing loss.
McGill CRC-JELF recipient:
Hearing Loss and Restoration Laboratory
Professor Stephen Lomber of the Department of Physiology, Faculty of Medicine and Health Sciences, is the principal investigator.
$520,000 from the CRC-JELF partnership; $520,000 matching provincial funds
List of McGill JELF recipients:
Read CFI's official press release.