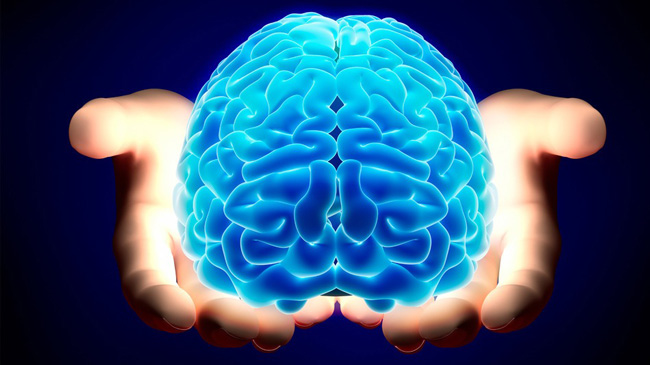 By McGill Reporter Staff
This morning, Thursday, September 15, 2016, the Canada Foundation for Innovation announced that it will invest more than $1.1 million in CBRAIN, one of the world's most advanced computing platforms for brain research. Marc Miller, Member of Parliament for Ville-Marie — Le Sud-ouest — Île-des-sœurs, made the announcement at McGill on behalf of the Honourable Kirsty Duncan, the Minister of Science.
The CBRAIN investment is one of seven projects, across six universities, to receive funding under CFI's new Cyberinfrastructure Initiative.
CBRAIN, a national network of brain imaging centres linked with Compute Canada's high-performance computing grid, is an important element in McGill's recently announced Healthy Brains for Healthy Lives program. The HBHL program aims to transform many brain diseases and mental disorders from terminal or life-long afflictions to treatable, or even curable, conditions. With the new funding from CFI and other partners – for a total new investment of $2.95 million – CBRAIN will be able to combine huge amounts of data from genetics, brain imaging and psychological interviews to tackle these health challenges that touch all Canadians.
"Lack of computational power is creating a bottleneck in the process of understanding and treating diseases of the brain," said Alan Evans, professor of neurology, neurosurgery and biomedical engineering at McGill's Montreal Neurological Institute and Hospital. "We have many ways to capture neurological data, but what are you supposed to do with it all? This new funding will help us create a causal model of complex diseases like Alzheimer's, analyzing its many elements and how they interact with one another."
"We are grateful to the Canada Foundation for Innovation for this investment in Canada's future," said Suzanne Fortier, McGill's Principal and Vice-Chancellor.
CFI's Cyberinfrastructure Initiative aims to enhance the capacity of Canadian institutions and researchers to conduct leading-edge research in areas of demonstrated strength by supporting the infrastructure needs of computationally- and data-intensive research.