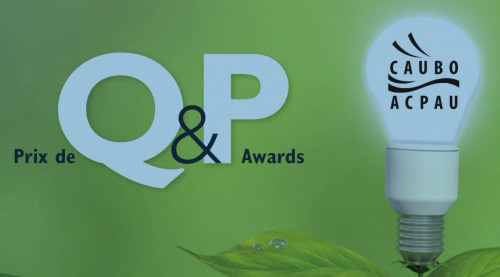 On June 13, the Canadian Association of University Business Officers (CAUBO) handed out the 2016 Quality and Productivity Awards, with McGill garnering a third place and an honourable mention. CAUBO's annual awards program is designed to recognize, reward and share achievements of administrators in the introduction of new services, improvement in the quality of services provided, and the management of human, financial and physical resources.
Third prize in the Themed Category went to the Comparative Medicine and Animal Resources Center for their ability to minimize the impact of last-minute staff shortages on service quality when scheduling 80 employees across seven locations.
In the Open Category, Food and Dining Services earned an honourable mention for the McGill Feeding McGill initiative in which food from Macdonald Campus Farm is served in University cafeterias.
McGill's four other entries included:
Human Resources (McGill Health and Wellbeing Program)
Security Services (Incident Command System)
Office of Sustainability (Sustainability Project Fund)
Procurement Services (Sustainable Procurement Planning)