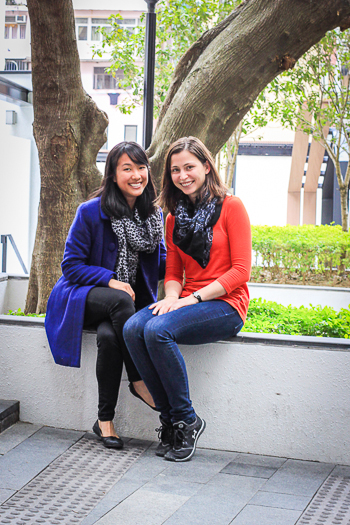 By Victoria Leenders-Cheng
For 3Ls Kiran Ross and Olga Redko, going on exchange was about going to the other side of the globe. For Megan Mah and Weihe Feng, it was about revisiting locations to which their families have ties, but doing so on their own terms. And for David Plotkin, it was about exploring countries and cultures he had not visited before.
All five students spent their fall exchange semester in Asia – Ross, Redko and Mah in Hong Kong, Feng in Shanghai and Plotkin in Singapore – and all five say they return to Canada with new understandings of what it means to study and practice law.
Ross, Redko and Mah arrived in Hong Kong shortly before the beginning of protests that made news headlines around the world. The protests, which became known both as the Umbrella Movement and as Occupy Central, spread across the city in late September 2014 and ended in December.
"Occupy started and now it's ended within the four month window while we were here," Redko noted. "I learned so much about Hong Kong political culture and history – the events forced us to become aware. It was unexpected but very welcome and made the exchange even more interesting."
Mah also discovered unexpected opportunities during her experience, including volunteering to help a professor with research and then finding herself at the helm of an international conference on human rights.
"I was taking Business and Human Rights and my professor was really inspiring, so I asked her if there was anything I could do to help," she explains. "One of the things was to organize a conference on the rule of law in Myanmar, focused on human rights and business. It was completely unexpected but it was such a great experience. I met so many people, including the participants who came over from Myanmar, and I also got to meet Robert Pe, who is Aung San Suu Kyi's legal advisor."
As a result of the experience and the contacts she made, Mah hopes to return to pursue work in human rights in Myanmar in April.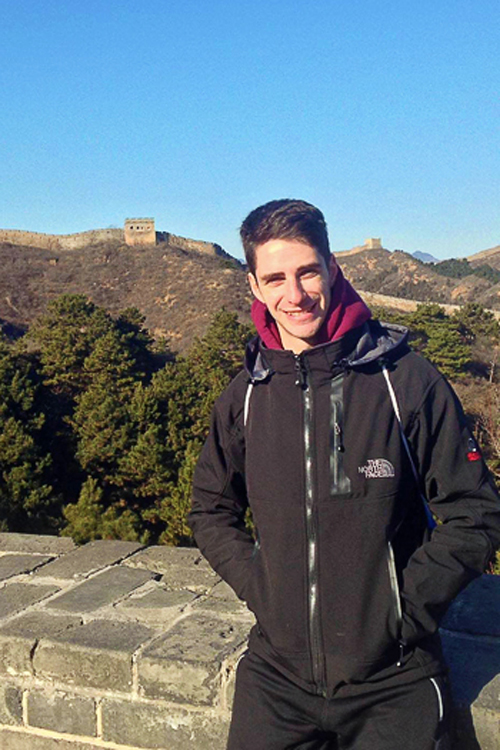 David Plotkin, who traveled to Myanmar from Singapore, found the experience one of the most memorable parts of his time in Asia. "My exchange experience opened my eyes to a world that I was, admittedly, fairly ignorant of beforehand," he says. In every city he visited, he made an effort to seek out the residents and hear their thoughts on local customs and traditions, their perceptions of outsiders, the politics of the day and their hopes for the future.
"Being comfortable and culturally competent engaging with colleagues and clients the world over is essential to any successful practice," he says. "I hope that these experiences will be my continuous reminder to think outside the box when faced with even the most conventional of legal issues."
Ross, who is from Montreal and who was spending time away from home for the first time, chose Hong Kong in part because it was the furthest away she could go. She found the inevitable culture shock milder than she expected, mediated in part by the presence of Law alumni like Elizabeth Thomson, LLB'74, BCL'75, who organized a welcome dinner for the Hong Kong students.
Thomson arrived in Hong Kong in 1977 and founded her own business working with companies expanding into China and Asia more broadly. As the numbers of McGill and McGill Law alumni in Asia continue to grow, Thomson regularly organizes events for alumni to gather or to meet exchange students, as part of her efforts to build community.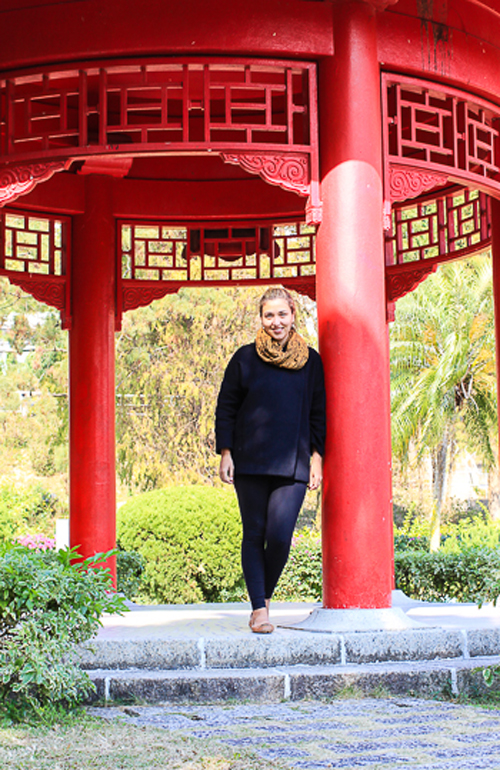 Ross took advantage of her time on exchange to travel to various parts of Asia, occasionally on her own, and she quickly learned to be resourceful: "When I was in Shanghai, I did a day trip to a town outside of the city by myself and no one spoke English. At one point, when I was trying to get back to the train station, no taxi driver could understand when I said train station, so I ended up drawing a picture of a train and pointing at it and they were like, 'Okay, I know where you want to go.'"
She returns to Montreal with a bolstered sense of confidence. "I am planning on doing my bar this summer and this experience has given me the confidence that I could move anywhere and make it work."
Feng, who attended Fudan University in Shanghai, was also pleasantly surprised by his ability to adjust: "Although I speak Chinese and visit China every 2-3 years, I never lived in Asia alone before my exchange," he says, explaining that he usually stayed with family members during his previous travels. "I thought that it would take me sometime to adjust living here but I was surprised in how fast I was able to adapt."
He also finishes his exchange semester feeling inspired: "Walking on the Century Avenue in Pudong Shanghai made me realize how much opportunity there is in China. Shanghai is such a dynamic city and China is such a dynamic country."
Adds Redko, "For me, part of the whole reason I came to Hong Kong was because I wanted to step out of my comfort zone. That definitely happened, in a very positive way. The exchange was a nice melding of life and academics and I couldn't recommend the experience more highly to anybody."
This article originally appeared in the January edition of the Faculty of Law's magazine Focus online.