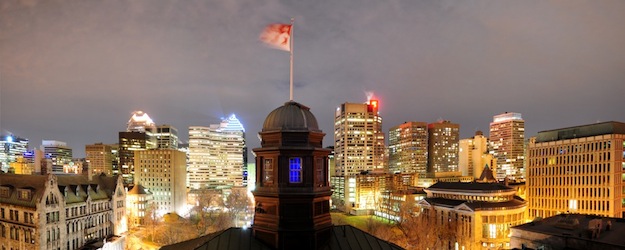 By McGill Reporter Staff
McGill's Board of Governors approved a new Procurement policy, a revised Student Code of Conduct and the Statement of Principles Concerning Freedom of Expression and Peaceful Assembly at its April 26 meeting.
The Procurement Policy, which will be posted to this website soon, will help cut costs and establish a clear and mandatory structure for purchasing goods and services for McGill, said Vice-Principal (Administration and Finance) Michael Di Grappa. "This is long overdue," he said, noting the University is expected to save millions of dollars as a result.
The Statement of Principles was on the agenda for approval, and the accompanying set of Operating Procedures, which spell out how McGill staff are to respond in the event of a demonstration or protest, was before the Board for information. Board member Ron Critchley raised a concern about a clause in the Procedures that refers to security personnel giving a warning to individuals or groups that their actions may be in violation of University rules and that action might be taken against them as a result. The clause says "wherever possible," and it was suggested the phrase should be "wherever reasonably possible." The Board recommended the changes be made to the Procedures.
On the revised Student Code of Conduct, concerns were expressed that there is no provision to make the results of a disciplinary process public. Dean of Students Andre Costopoulos explained that in Quebec student records are protected information.
"We have a responsibility to protect privacy unless there's a legitimate need to know," he said. "The machinery is there to allow a certain level of disclosure within the institution." Cases involving harassment, he said, would be typical of the cases where the "need to know" circle could be extended.
Costopoulos noted that the Committee on Student Discipline reports annually to Senate and, without identifying individuals, provides information on the types of offences dealt with under the Code and the resulting penalties. "You can see how justice has been done in the aggregate for offences in the previous year," he said.