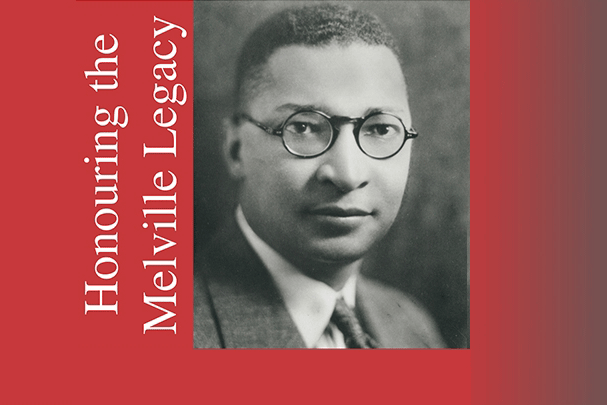 The history and presence of Black communities at McGill runs deep but is often erased from memory. Black History Month at McGill is one of several initiatives that work to challenge that practice. The Melville Legacy Celebration is a joint collaboration between Black History Month at McGill organizers, the Department of Pharmacology & Therapeutics, the Faculty of Medicine's Social Accountability and Community Engagement Office (SACE), and the Jamaica Association of Montreal.
All are invited to attend the celebration on Monday, February 18, in honour of Dr. Kenneth Melville, the first recorded Black medical student at McGill who emigrated from Jamaica in the 1920s and went on to become the first and only Black chair of the Department of Pharmacology & Therapeutics in 1953.
Dr. Melville's accomplishments are clear in his success as a student, scientist, educator, and advocate for human rights and racial equity. To learn more about his work and impact at McGill, in Montreal, and across the world, please go here. His legacy and our continued reflections for the future will be central to the upcoming commemoration.
Monday's event will include a cocktail catered by the Jamaica Association of Montreal followed by a panel discussion moderated by Shanice Yarde, Equity Education Advisor (Anti-Oppression & Anti-Racism Education) and featuring Dr. Christopher Wright, the grandson of Dr. Kenneth Melville. MP Frank Baylis, Dr. Bastien Castagner, and recent graduate Maame Yaa Brako will also be part of the important discussion.
We hope that you can join us. Tickets are free but mandatory. Please register here to reserve yours. The space is wheelchair accessible and there is an elevator in the building. Childcare will also be provided so feel free to bring the family!
Event details:
Melville Legacy Celebration
Monday, Feb. 18
6 – 9 pm
Strathcona Anatomy & Dentistry Building (Room M-1), 3640 Rue University,Montreal, Quebec, H3A 0C7
For more information or to find out how to support Black History Month at McGill, please email Shanice Yarde at shanice.yarde@mcgill.ca and like our Facebook page.
Get the full schedule of events for Black History Month 2019 online.