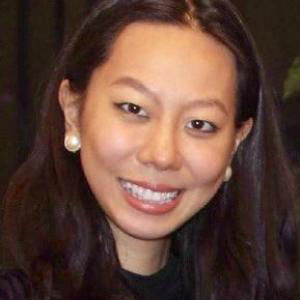 By McGill Reporter staff
Beatrice Yeung is the most recent addition to McGill's long list of Rhodes Scholars.
"I am humbled and thankful," said Yeung. "Being selected as a Rhodes Scholar speaks to the people who have shaped me and my work, and I hope this can be a commitment to them as well as the people I will learn from and grow with at Oxford and its surrounding communities."
Yeung hopes to use this opportunity to explore and refine ways to train as a physician-scholar who can one day provide care to individuals and communities who have been left behind by traditional health care outreach.
Yeung expressed gratitude to her McGill mentors Professors David Harpp and Nikolas Provatas, who "continuously show [her] the importance of motivation and the power of determination – one that is guided by humility and driven by passion and generosity. My work in teaching with them has had a tremendous impact on me, and I hope one day to be able to provide to others the kind of mentorship I received from them."
The announcement of Yeung's scholarship brings McGill's complement to this year's crop of Rhodes scholars to three. It also means 142 McGill graduates have been awarded the Rhodes Scholarship, created in 1902, and one of the most respected in the world.
At Oxford she intends to do an MPhil in Medical Anthropology.
Yeung joins two other McGill students who clinched 2017 Rhodes Scholarships this year, providing for up to three years of studies at the University of Oxford.
Aaron Gluck-Thaler, a prizewinning Mechanical Engineering student, is a scholar-elect from Quebec.
Angela Yu, a graduate student in Biology, who studies the initiation of DNA replication in yeast using super-resolution microscopy, is a scholar-elect chosen from the Maritimes.
"Congratulations to Beatrice, Angela and Aaron" said Principal Suzanne Fortier. "The Rhodes scholarship is internationally renowned as an acknowledgement of outstanding accomplishment. Over the years, it has recognized excellence in McGill's student body, and their passion and drive for changing their world. I wish Beatrice, Angela and Aaron every success in their next chapters at Oxford."
The Rhodes Scholarships, named for Cecil Rhodes, a British mining magnate and South African politician at the pinnacle of the British Empire's influence around the world, are widely considered to be one of the worlds most prestigious. McGill counts more Rhodes Scholarships among its students than any other university in Canada.
At Oxford, the oldest university in the English-speaking world, Rhodes Scholars join just over 20,000 students from more than 140 countries currently studying at the University.