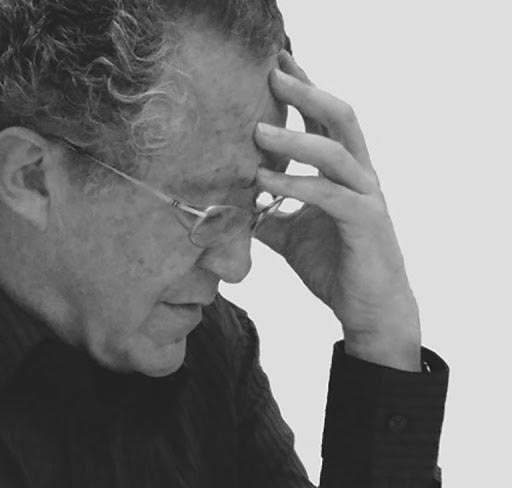 Alberto Pérez-Gómez, Professor Emeritus in McGill's Peter Guo-hua Fu School of Architecture, has been appointed an Officer of the Order of Canada (OOC). Pérez-Gómez was recognized "for his contributions to architectural education as a renowned historical theorist, and for his phenomenological approach in discourse," according to the OOC citation. 
In addition to Pérez-Gómez, Her Excellency the Right Honourable Mary Simon, Governor General of Canada, appointed six other members of the McGill family to the Order of Canada on June 29: Naomi Azrieli (LLD'18), Aled Edwards (BSc'83, PhD'88), Madeleine Féquière, Adam Kahane (BSc'82), Jacques Jean Meor Shore (LLB'80) and Jim West (BA'79). See below for more information about these outstanding McGillians.
In total, the Governor General announced  85 new appointees to the OOC. 
"The Order of Canada celebrates the lives, endeavours and successes of people from coast to coast to coast and from all walks of life," wrote the Governor General in her announcement. "Those being appointed today come from a variety of sectors, have achieved national and international success, and have shown ingenuity, innovation and generosity. What's more, they have made a difference in their communities and for Canada with their outstanding dedication and commitment. Congratulations to the new Order of Canada appointees, as well as those celebrating a promotion within the Order."  
Appointments are made for sustained achievement at three levels: Companion, which recognizes national pre-eminence or international service or achievement; Officer, which recognizes national service or achievement; and Member, which recognizes outstanding contributions at the local or regional level or in a special field of activity. Officers and Members may be elevated within the Order in recognition of further achievement, based on continued exceptional or extraordinary service to Canada. 
The Governor General will present Pérez-Gómez and the other appointees with their insignia at future investiture ceremonies. The dates are to be determined. 
A crucial figure in architectural education 
During his more than 30 years at McGill, Pérez-Gómez is widely credited with growing the architecture program to integrate theory, history, and design, bringing architectural history to bear on contemporary architectural practice. He joined McGill's School of Architecture in 1987, which led to the creation of the Architectural History and Theory option in the post-professional Master's program. The option looked at the relationship between ethics and poetics in architectural practice.  
His book Architecture and the Crisis of Modern Science is one of the most well-known and widely read books in architecture. Published by MIT Press in 1983, it won immediate acclaim, including the Alice Davis Hitchcock Award, a prize given annually by the Society of Architectural Historians to "the most distinguished work of scholarship in the history of architecture published by a North American scholar." The book links the history of architectural theory from the ancient world to the present with the history of ideas and the philosophical tradition of phenomenology.  
Over his long career, Pérez-Gómez taught and supervised countless students who have gone on to outstanding architectural practice and education careers. His former students include such luminaries as Michael Jemtrud (former Director of McGill's School of Architecture), Lisa Landrum (Associate Dean Research in the Faculty of Architecture at the University of Manitoba), Sheryl Boyle (former Director of the Azrieli School of Architecture and Urbanism at Carleton University in Ottawa),  Terrance Galvin (former Director of the Laurentian University McEwen School of Architecture), Graham Livesey (former Director of the Architecture program at the University of Calgary) and Anne Bordeleau (current O'Donovan Director in the School of Architecture, University of Waterloo).  
Proudly Canadian by choice, Pérez-Gómez began his architecture career in his native Mexico City before pursuing postgraduate study in America and England. After stints in Mexico and America, his teaching career brought him to Toronto, then Ottawa. From 1987 until his retirement in 2020, he was McGill's Saidye Rosner Bronfman Chair in Architectural History. He is now the Saidye Rosner Bronfman Professor Emeritus in Architecture.
"Alberto is a crucial figure in the development of architecture in the world over the last fifty years," says Prof. David Theodore, Director of the Peter Guo-hua Fu School of Architecture. "He has a lifetime of outstanding achievements and a deep dedication to the country made manifest through his work in both academic research and architectural education. He has built in Canada an internationally recognized community of colleagues, scholars, students, architects, poets, philosophers, filmmakers, and writers that has had an outsized influence on how we write and think about architecture – and how we build it." 
Theodore offers two illustrations of Pérez-Gómez's reach and contributions.  
"In 2007, an event at the Design Centre of the Université du Québec à Montréal (UQAM) featured the architectural work of graduates who studied with Alberto. It included an exhibition entitled 70 Architects: On Ethics and Poetics, featuring creative work from over 70 participants. In 2015, two former students, Marc J. Neveu and Negin Djavaherian, edited a collection of essays building on that event, a Festschrift to Alberto but also a testament to the community he built."   
Six other outstanding McGillians join the Order 
In addition to Pérez-Gómez, the Governor General appointed six other members of the McGill family to the Order of Canada on June 29: 
Naomi Azrieli (Officer) 
OC citation: For her leadership in business and for contributing to health care, science, education and the community through her family's foundation.  
Building on her accomplished background in business and academia, Naomi Azrieli has focused on strategic philanthropy for the past 20 years. In recognition of her work guiding the Azrieli Foundation's major support of academic, science and health organizations, McGill awarded Azrieli an honorary Doctor of Laws in 2018. 
Aled Edwards (Officer) 
OC citation: For advancing Canada's global reputation as a leader in open science research by founding the groundbreaking Structural Genomics Consortium.
Aled Edwards is the founder and current CEO of the Structural Genomics Consortium, a charitable organization which carries out science relevant to the discovery of new drugs and places all the results into the public domain. Edwards holds a bachelor's degree (1983) and a PhD in biochemistry (1988) from McGill, and has been an Adjunct Professor at McGill since 2018.
Madeleine Féquière (Member) 
OC citation: For her distinguished career in the field of corporate credit risk management and for her mentoring of diverse talent in management. 
Madeleine Féquière is a senior finance professional with over 30 years of global experience and a passionate supporter of humanitarian causes. She holds a Mini-MBA (2013) from the McGill Executive Institute and is the official patron of the current cohort of McGill-HEC Montréal EMBA students.  
Adam Kahane (Member) 
OC citation: For his expertise in conflict mediation and peace negotiations, and for helping countries around the world find stability and common ground. 
Adam Kahane is a director of an international social enterprise that helps businesses, governments, and civil society leaders to work together to address challenges. He is the author of Solving Tough Problems: An Open Way of Talking, Listening, and Creating New Realities and graduated from McGill in 1982 with a BSc in physics.  
Jacques Jean Meor Shore (Member) 
OC citation: For his numerous professional and volunteer contributions as a distinguished lawyer and negotiator. 
Jacques J.M. Shore practices in the fields of administrative law, federal regulatory affairs, and negotiations. He served as the first director of research of the Security Intelligence Review Committee, Parliament's watchdog body reviewing the Canadian Security Intelligence Service. He graduated from McGill with an LLB in 1980. 
Jim West (Member) 
OC citation: For his contributions to the Canadian recording industry, and for supporting and championing our country's talent.
West is the founder and current president of Justin Time Records, an independent Montreal-based jazz and blues record label. Founded in 1983, the label initially spotlighted local acts such as Oliver Jones, Ranee Lee and the Montreal Jubilation Gospel Choir, and its roster has since grown to include well-known artists such as Oscar Peterson, Diana Krall, and Chris de Burgh. West earned a bachelor's degree in political science at McGill in 1979.