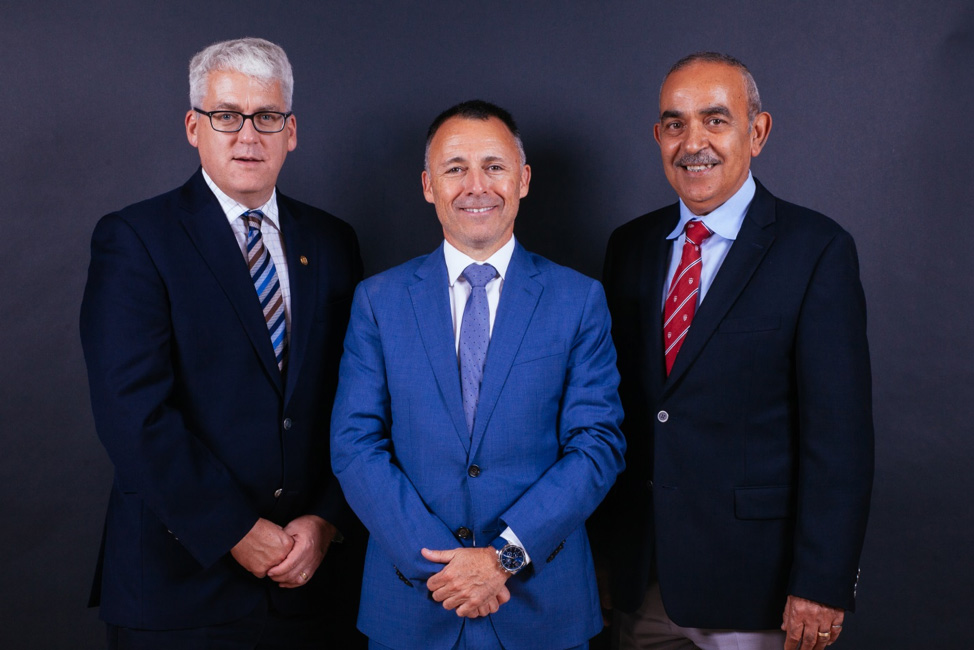 ArcelorMittal Mining Canada G.P. has announced a long-term funding program to support mining and materials engineering R&D in the Faculty of Engineering. The strategic partnership pledges to provide $360,000 over four years to create the ArcelorMittal Mining and Mineral Processing Fund, which will finance research projects and program development in the University's Mining Program. This joint pledge by ArcelorMittal Mining Canada and ArcelorMittal Mining R&D marks the first major financial contribution by the fund to an educational institution in Canada.
A strong research focus on mining and mineral processing is critical as the global demand for high-grade raw materials increases, compelling the mining industry to minimize waste, improve industry energy efficiency and increase overall value of products. Research projects currently underway in the Department include: Stochastic Mine Planning, Geo-environmental, Mine Ventilation, and Industrial Transport Processes, among others.
Mining remains an important part of the Canadian economy, accounting for 3.3 per cent of GDP in 2015 and employing 373,000 workers. Canada is the world's number one destination for mining investment and the Mining Program of McGill has been ranked the third-best educational facility of its kind in the world.
Ground-breaking partnership
"We operate the largest surface mine in Canada and hold the position of Canada's leading supplier of iron ore products for the global steel market. We strongly believe that investing in Canadian R&D will reinforce the leading position of Canada in the world mining industry," said Pierre Lapointe, President and Chief Executive Officer, ArcelorMittal Mining Canada G.P. "We are extremely proud to announce this first-of-a-kind partnership with a leading Canadian university. The major investment announced today is further proof that we are committed to the sustainable management of the environment and of finite resources in our country and around the world and demonstrates our continued stewardship of driving sustainable development of the mining industry."
"ArcelorMittal is proud to contribute to the industry collaboration with academic research centres and help develop innovative solutions for the future of the mining industry," said Nicolas Dalmau, Head of Public Relations and Government Affairs at ArcelorMittal Mining Canada G.P.
Vote of confidence
"This investment from one of the world's leading mining companies is a strong vote of confidence in our program," said Professor Hani Mitri, Director of the Mining Program, at McGill University's Faculty of Engineering. "The department is already recognized as one of the best in the world and this support will ensure that this reputation endures."
"Mining has a major role to play in helping our society shift to a more sustainable economy," said Professor Jim A. Nicell, Dean of the Faculty of Engineering at McGill University. "Partnering with major corporations such as ArcelorMittal is a cornerstone of our strategy to prepare our students to become leaders in establishing opportunities for innovation and driving these changes to manage our future."
The Mining Program of the Faculty of Engineering was the first mining school launched in Canada in 1871. Currently approximately 150 undergraduate students are enrolled in the Mining Department. ArcelorMittal Mining Canada has been active for over 60 years, during which time the company has produced in excess of 600 million metric tons of iron ore concentrate and 250 million metric tons of pellets.