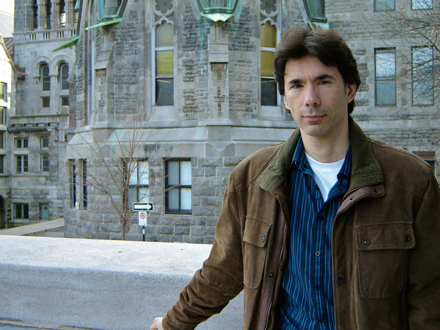 Anthony Ricciardi, professor of Invasion Ecology and Aquatic Ecosystems, has been named the recipient of the 2018 Frank Rigler Award, the highest honour given by the Society of Canadian Limnologists.
First presented in 1984, the Award recognizes and honors major achievements in the field of limnology by Canadians or those working in Canada. Emphasis in selection is given to established aquatic scientists with a proven record of contribution to the field of aquatic sciences, whose work is widely recognized for its influence and importance
Ricciardi is affiliated with the Redpath Museum, the McGill School of Environment and the Faculty of Science. His research seeks to develop a predictive understanding of species invasions, using a combination of field experiments, empirical modelling and meta-analysis. By looking at lakes and rivers, he examines why some species are better invaders than others, why some cause greater impacts, and why some ecosystems are more vulnerable to invasion.